Our Raptors
At present, we focus our education on species native to our beautiful state of South Dakota. All of the education birds at the Black Hills Raptor Center are permanently injured. For some the injury is physical, for others the injury is mental.
Our US Fish & Wildlife Service permit requires that our avian ambassadors be non-releasable. At present we focus our education on species native to our state of South Dakota.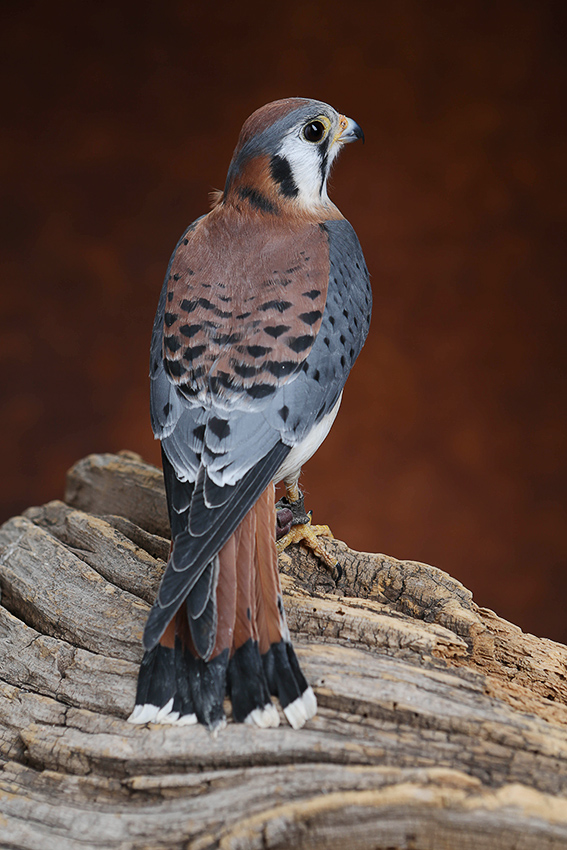 YES! I want a Kestrel/Screech Owl nest box for my property! Click on the image below to see pricing.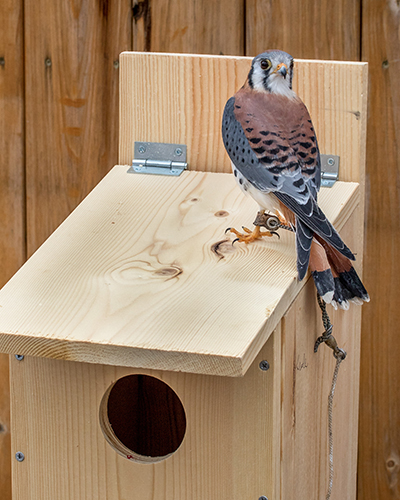 Hendrix, American Kestrel:
The American Kestrel is the smallest species of falcon in North America, and the most colorful. Colorful is a good description for Hendrix's personality.
He is an accidentally imprinted bird, which occurred before he joined our organization. At a critical point in his development as a chick, he saw humans instead of other kestrels, so he is confused about his species.
His lack of fear around humans would be very dangerous in the wild but makes him ideal for education. He is quite willing to vocalize in the presence of humans, so you may hear him chattering if he visits your event.
Because most American Kestrels migrate out of South Dakota for the winter months, we provide supplemental heat to keep him warm in winter. This means bringing him into the house of one of our co-founders.
Sounds fun, right? Not so much. Hendrix begins calling at sunrise each day, and won't stop for about 5 hours.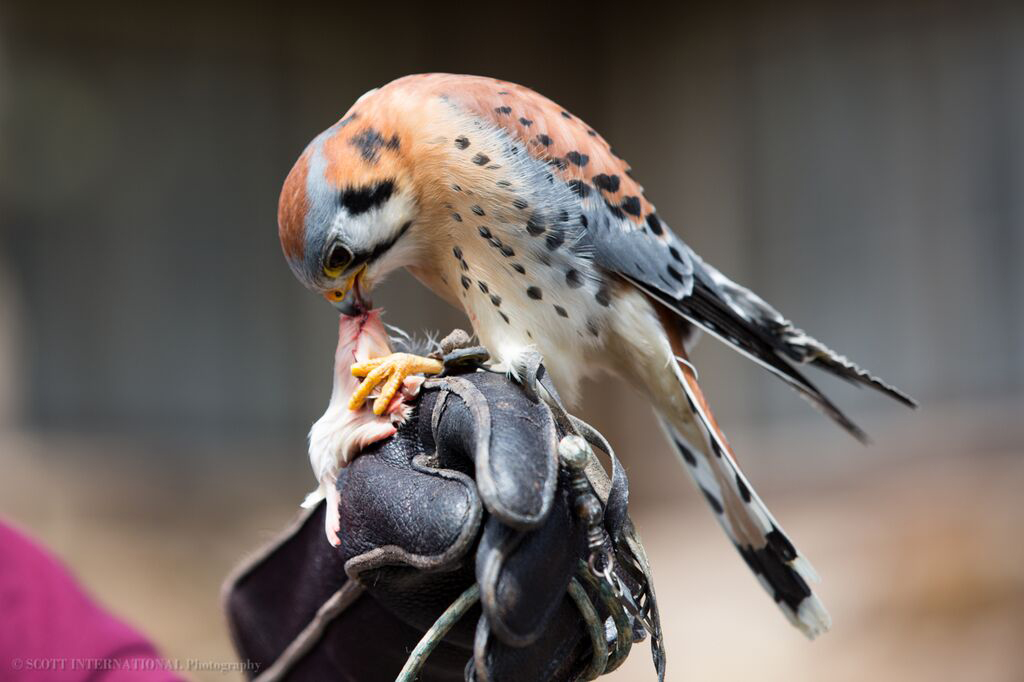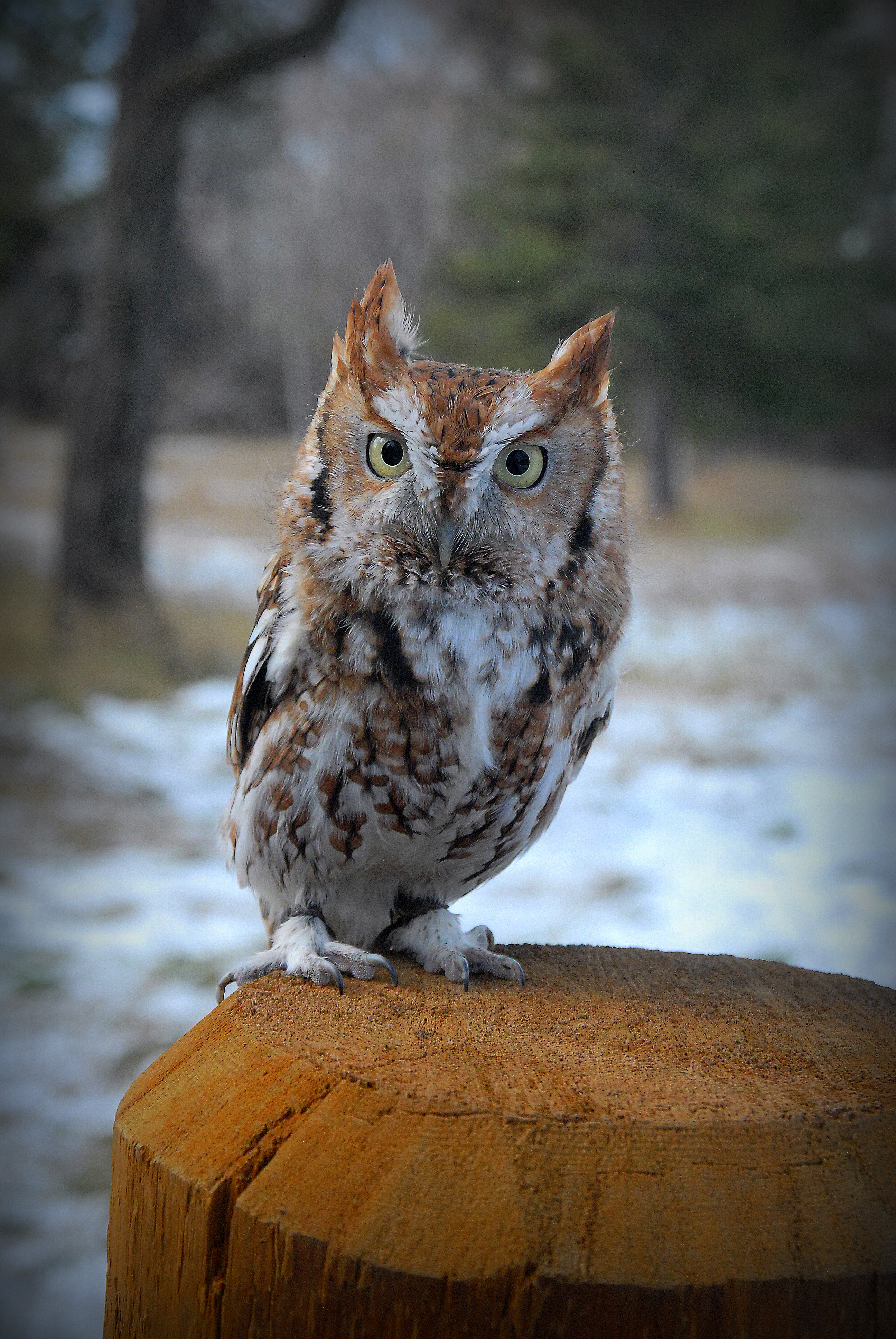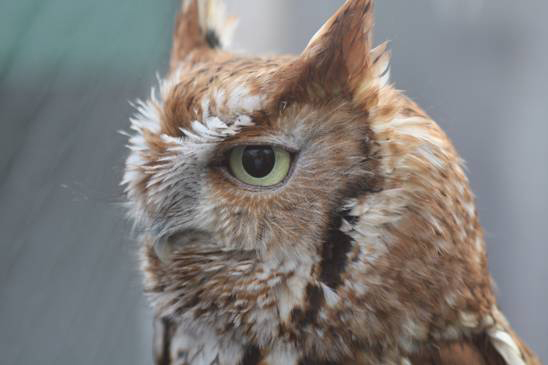 Little Red Riding Hoot, Eastern Screech Owl:
Eastern screech owls have two color phases. The more brown/gray patterning is more common the further west you travel in the bird's range. ""Little Red" has no vision in one eye, and it is limited in the other. The injury was likely caused by a collision with a vehicle. She came to the Raptor Center from Raptor Rehabilitation of Kentucky, Inc. in Louisville.
Typically non-vocal, eastern screech owls are a very common species. While children's stories tell us that owls "hoot", the eastern screech owl has several calls and none of them are at all close to a "hoot"! Listen here for a couple different calls that are common. https://www.allaboutbirds.org/guide/Eastern_Screech-Owl/
Most often screech owls will call in the springtime, as they first seek a mate. Calls also serve to keep the pair bond strong while the young are being raised and fledged from the nest.
Look for eastern screech owls in broken off tree branches, or hollows in tree trunks.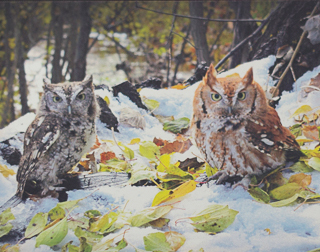 Big Bad Wolf, Eastern Screech Owl:
Big Bad Wolf (or "Wolfie") exhibits the brown/gray patterning more common in the western portion of the bird's range. Like Little Red, Wolfie sustained head trauma and resulting mental and vision issues.
While these little owls are common, their size, camouflage, and nocturnal habits make them challenging to find on walks through the woods.
Their camouflage is made even better by their uncanny ability to stand without moving for hours on end.
It is important for a screech owl to be still in order to survive undetected – plenty of predators would be happy to make a snack of these tiny owls.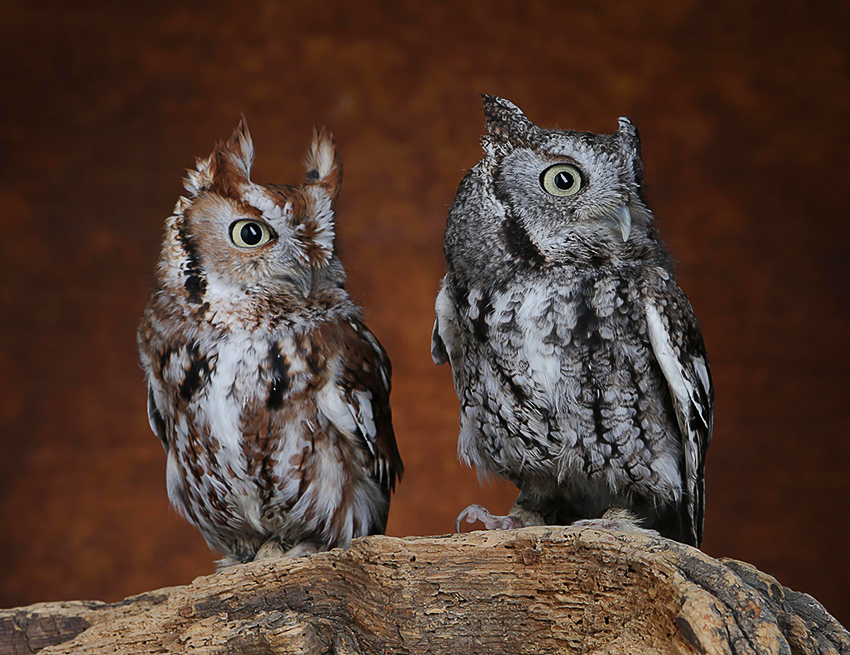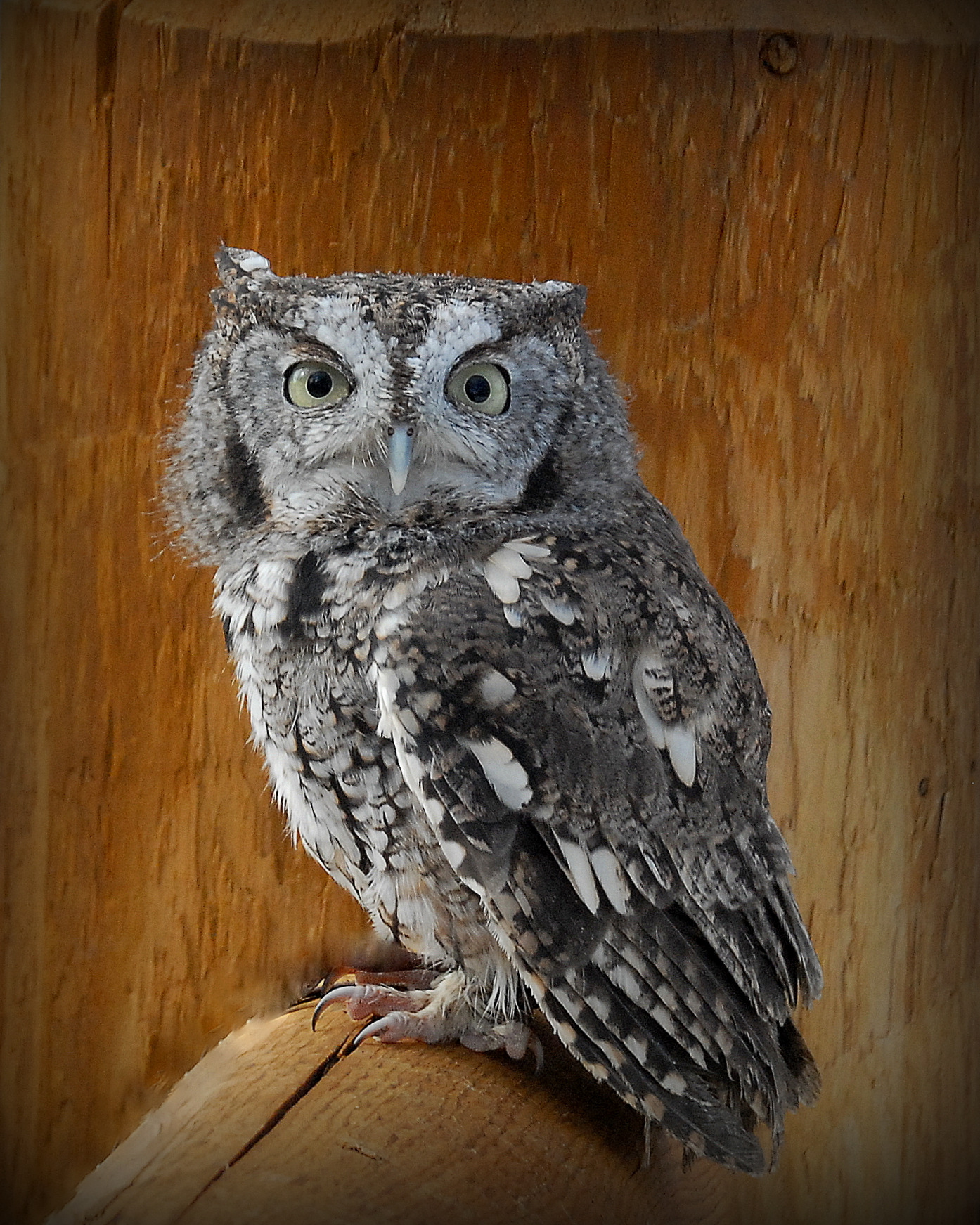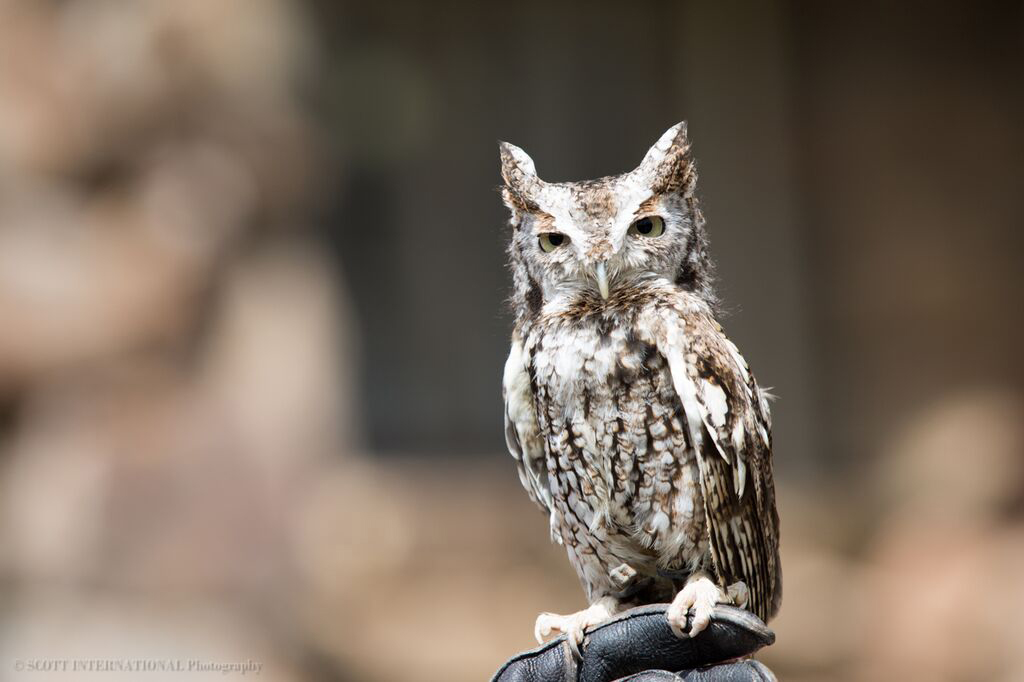 Freya, Red-tailed Hawk:
Red-tailed hawks are likely the most common bird of prey in North America. They thrive in many different habitats – open country, woodland, mountains, and more. You can see these familiar birds perched upon fenceposts throughout the state. Now you can see one in your classroom!
Freya was hatched in 2018 in northeastern South Dakota and is nonreleasable due to broken wing bones that healed incorrectly. She is flighted, but not strongly enough she can hunt on her own.
Keen eyesight allows these hawks to hunt prey from high in their air as they soar, or from the comfort of a perch. Prey ranges in size from rats to rabbits!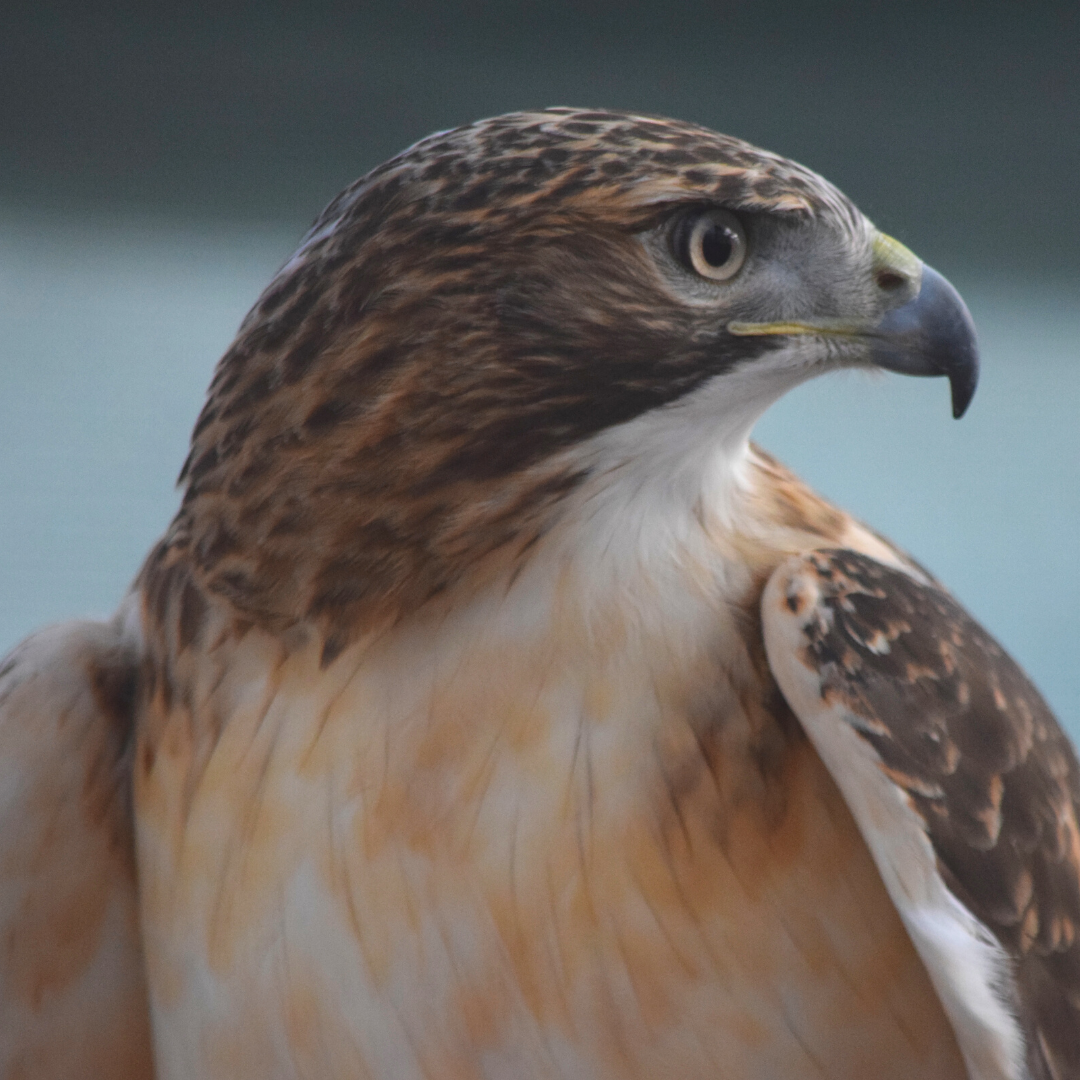 Phoenix, Ferruginous Hawk:
The queen of the prairie! The Ferruginous Hawk is the largest North American buteo, which is a group of hawks that share broad wings for soaring and a more laid-back hunting style. Ferruginous hawk food items include prairie dogs, gophers, and large snakes. Most are very fierce and formidable birds. They have to be, in order to survive. They nest and eat on the ground, leaving them vulnerable to other predators.
Phoenix is a victim of the West Nile Virus, which caused her to have permanent brain damage. Hunting for herself is no longer possible.
Unlike most Ferruginous hawks, she is fairly easy to handle and deals well with being an avian ambassador. We think the disease that grounded her has changed her personality.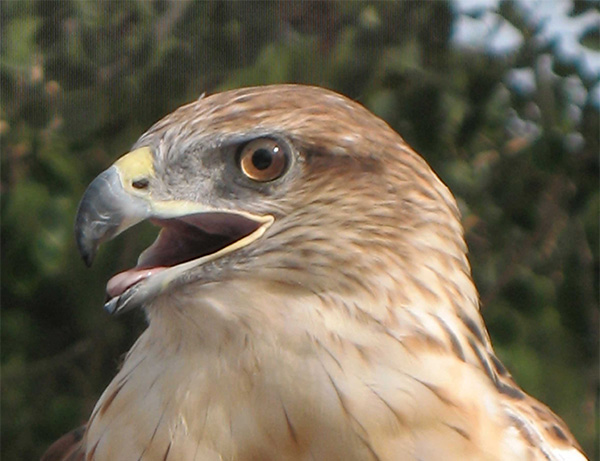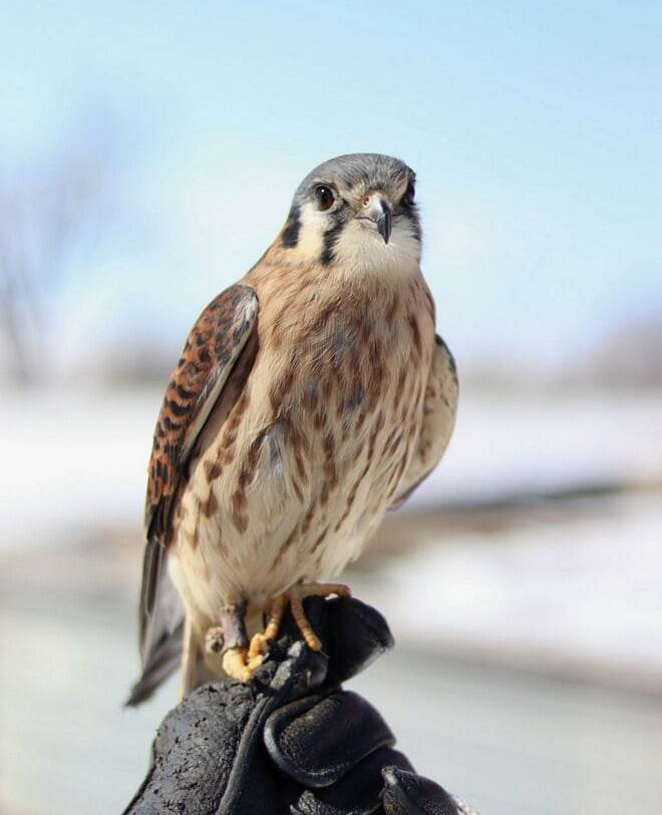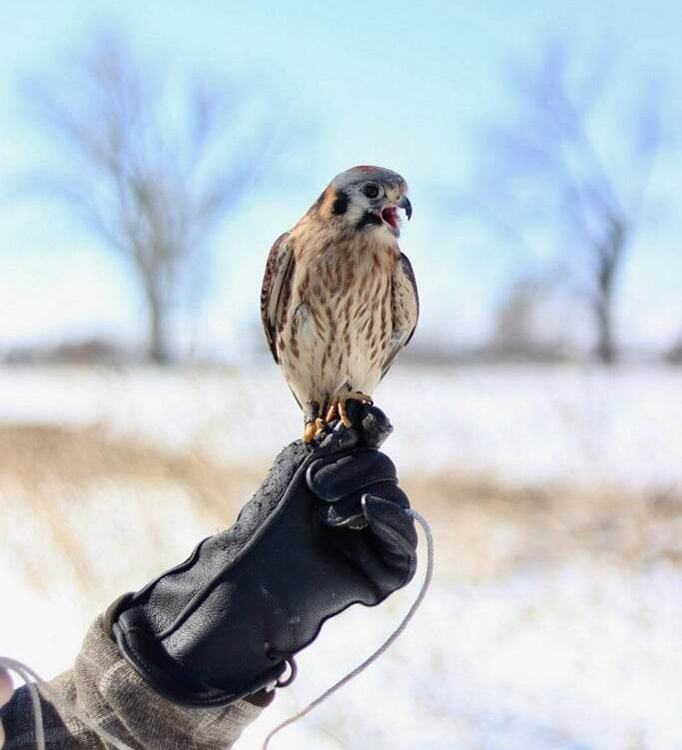 Joplin, American Kestrel:
Joplin was hatched in the spring of 2020, on a farm south of Sioux Falls SD. We don't know if her nest tree got blown over in a storm, or was cut down because it was dead and a hazard to people.
Joplin and her siblings were raised for a while by the property owners, and then transferred to the Bramble Park Zoo in Watertown. A strong imprint, Joplin demonstrated she was a dominant bird! She would eat the food offered to other kestrels in the enclosure. The Zoo decided to rehome her.
Because our male kestrel, Hendrix, is aging, we wanted to make sure to have a younger kestrel in our group of avian ambassadors. And so, Joplin moved west.
The two birds are not a mated pair. We do not have a propagation permit. In fact, they are house at opposite ends of the bird building from each other. Both have exhibited fear responses when in the same program during kestrel mating season. We thought it would be too much for them to live within easy hearing distance of each other.
Elise:  Red-tailed Hawk
Elise, our prima donna was hatched in Arizona in 1989. Stolen from her nest by people who wanted a unique pet, she became imprinted on humans. When rescued by the Arizona Game & Fish services, she was terribly sick from being fed an incorrect diet.
Elise came to South Dakota in 1990. In South Dakota she was doing flight shows at the Reptile Gardens. Eventually she began to be part of school educational presentations. Elise has been with the Black Hills Raptor Center since our founding in 2010!
As an educational ambassador for all birds of prey for BHRC she has visited almost 2,500 classrooms. Because of her advanced age, she is retired from the BHRC's educational programs.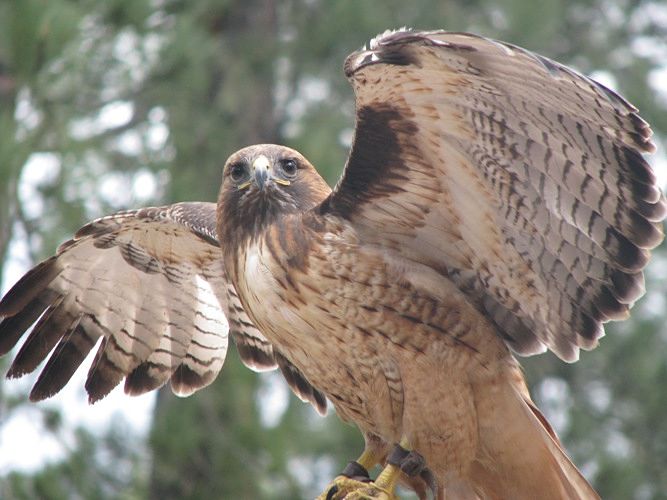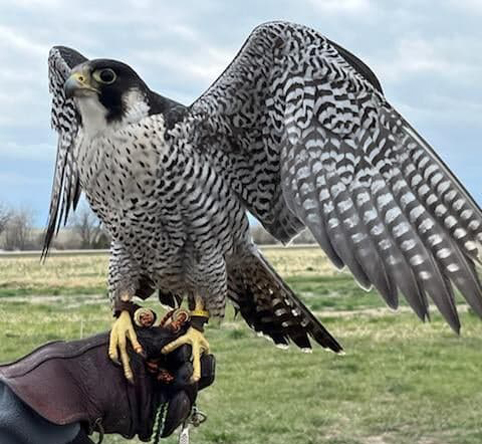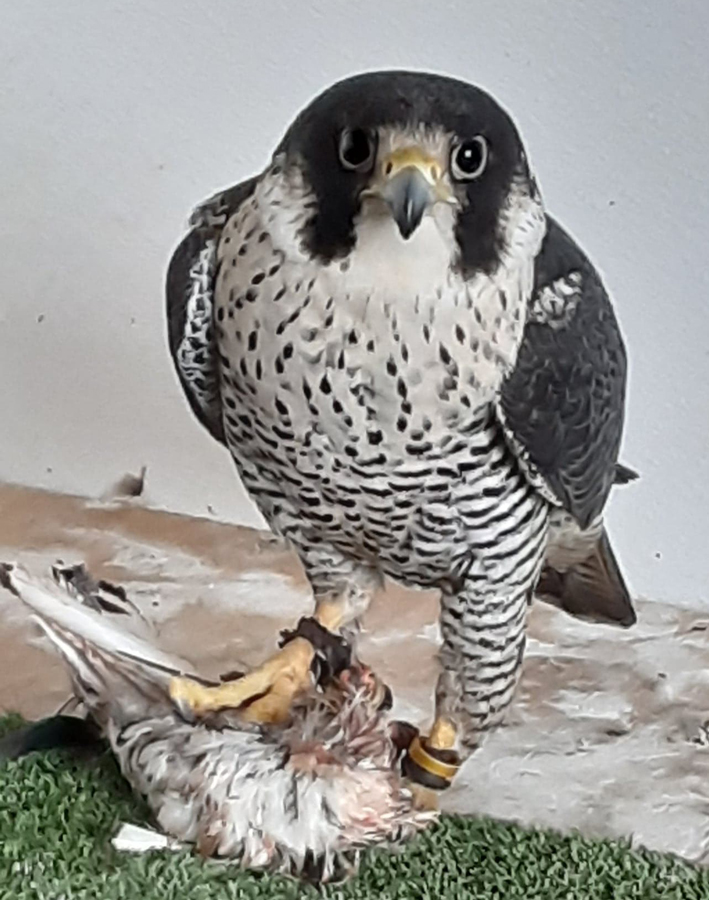 Izaak Walton, Peregrine Falcon
He is small but mighty! Izaak Walton, or Ike, is named for the famous conservationist and English author who lived from 1593 to 1683. This glorious raptor joins our two kestrels in representing the falcon family in our programs.
Ike was hatched in 2020, as part of a captive breeding group. Our Board chose to purchase him from his breeder. After 4 years of searching for a non-releasable, rehabilitated peregrine, we found this was the best option for The Raptor Center.
As a male peregrine, Ike is fairly small bodied. He weighs about 620 grams, or 1.4 pounds. Females are much larger. Peregrines eat other bird species, so his diet is a combination of quail, chicken, house sparrow, and European starling.
Ike is in his training process and doing some programs for us. We hope he will be a free flighted bird in programs as he matures.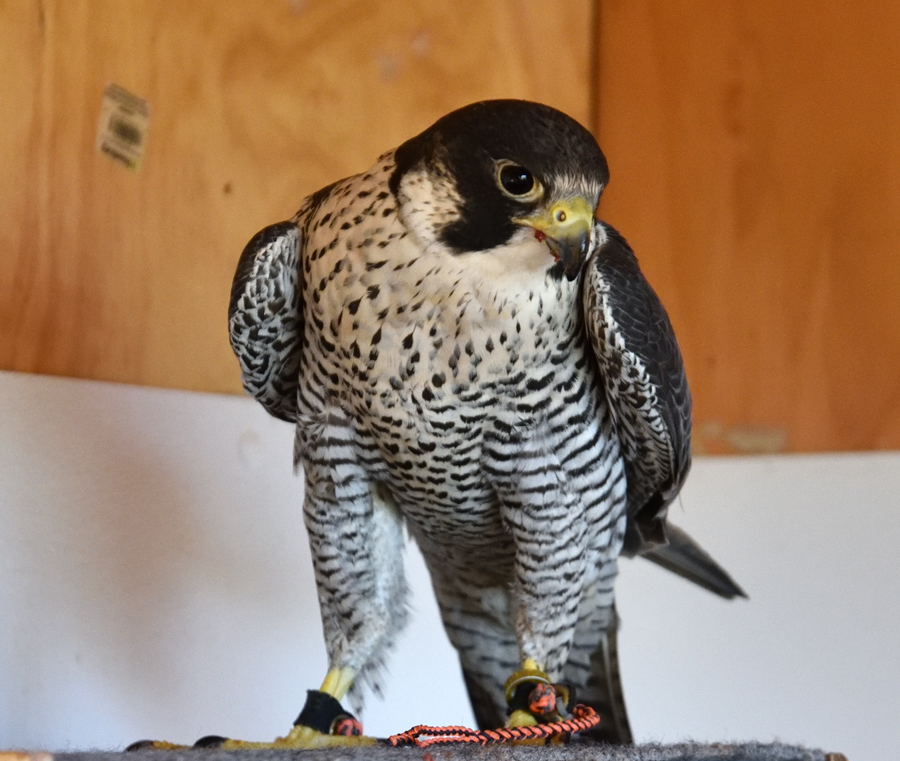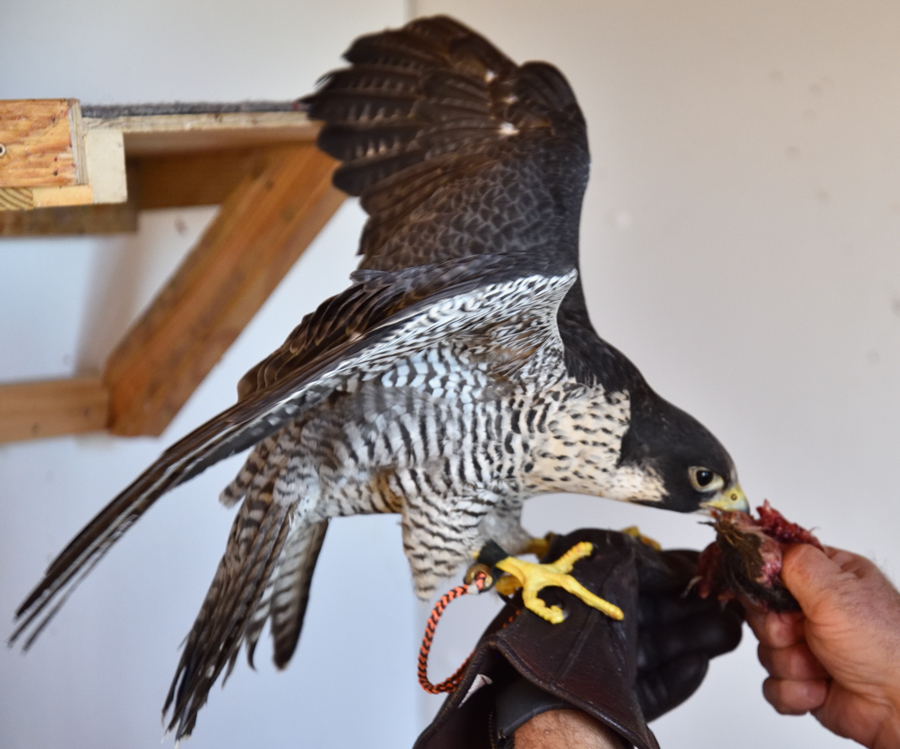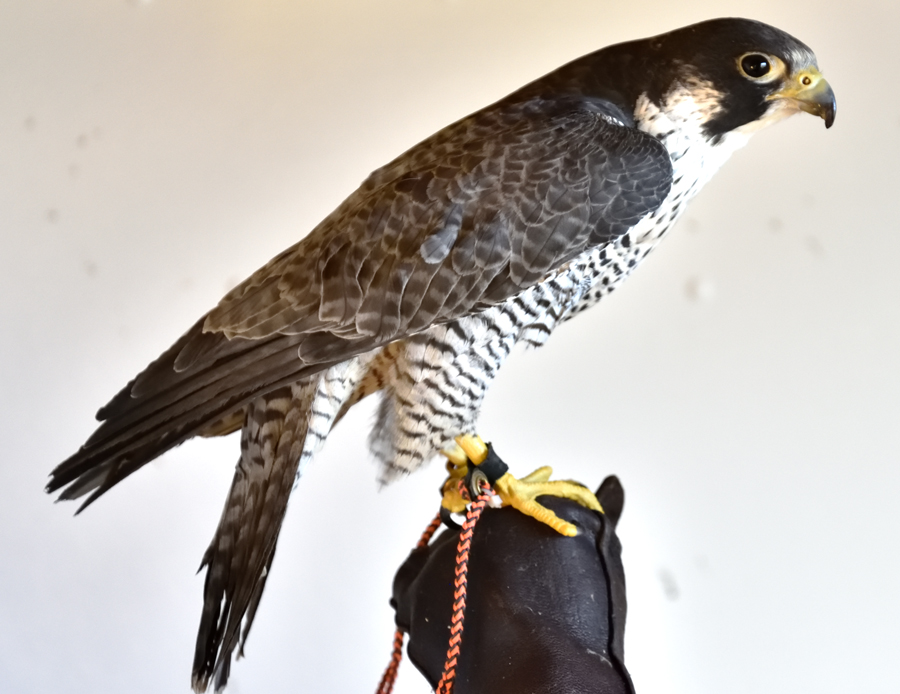 Gaia:  broad-winged hawk
Isn't she striking?  This small hawk is a broad-winged hawk. She came to the BH Raptor Center from Winged Freedom Raptor Hospital in Spooner, Wisconsin. We held a naming contest, and her name is Gaia, after the Greek Goddess of the Earth.
As a subadult, Gaia contracted West Nile Virus, which is carried by mosquitoes. The medical impact of the virus was vision impairment. She was with a falconer in Wisconsin for a number of months, in the hope that she could be taught to hunt for herself. Unfortunately, the efforts simply proved how much she struggles to see. So, Winged Freedom staff worked to find Gaia a new home where she could be an avian ambassador. And we feel lucky to have her!
This bird is female, and just 2 years old. She should be with our team for many years to come. Gaia rounds out our group of buteos, which include Freya the red-tailed hawk, and Phoenix the ferruginous hawk.
One very cool thing about Broad-winged hawks in South Dakota is that they have moved into the northern Black Hills. This population is not connected to other broad-winged populations in the U.S.A. or Canada. The species prefers larger tracts of deciduous or mixed conifer deciduous forests with openings, and water close by. They have found what they need in Lawrence, Meade, and Pennington Counties.
She eats the equivalent of 3 mice a day. We do offer her a variety of food, including pheasant, chicken, rabbit, rat, and mouse. But in the wild, small rodents are a mainstay in her diet.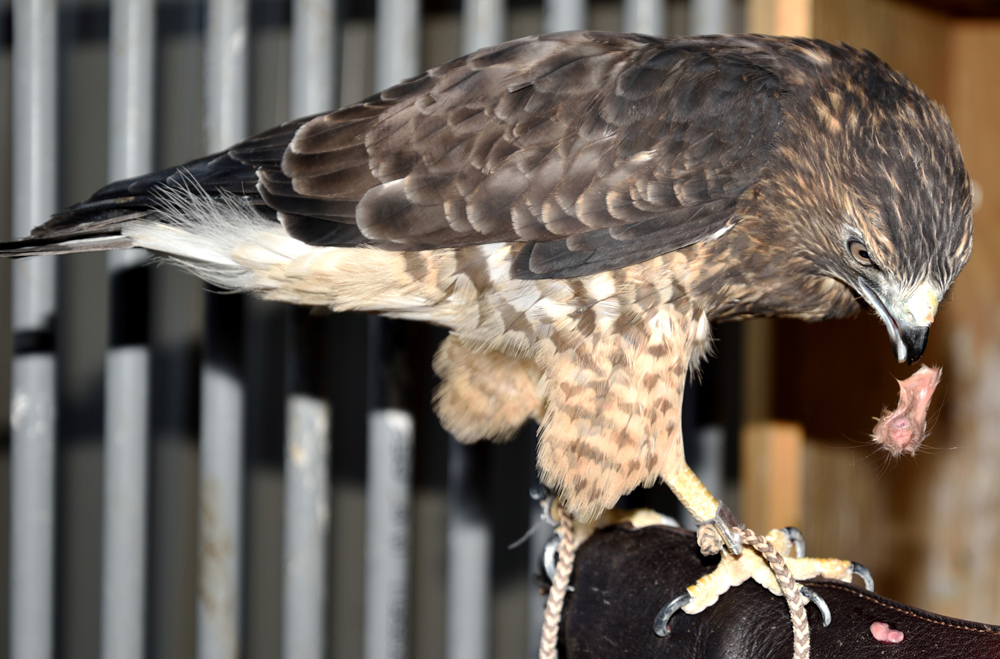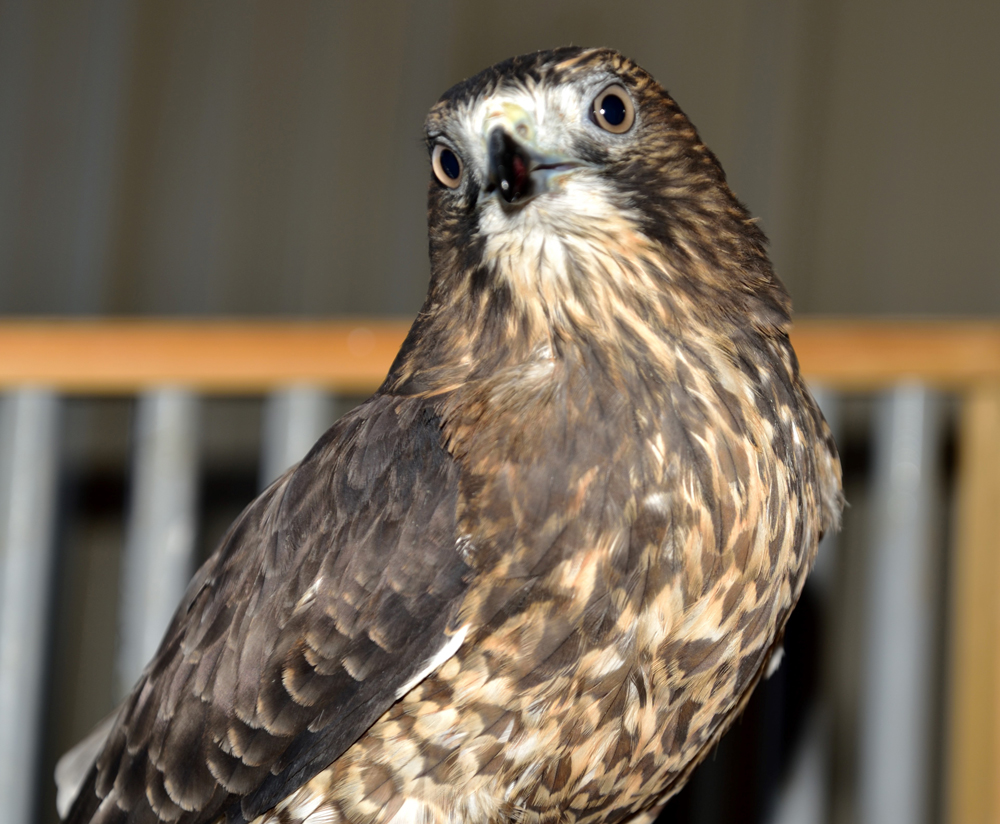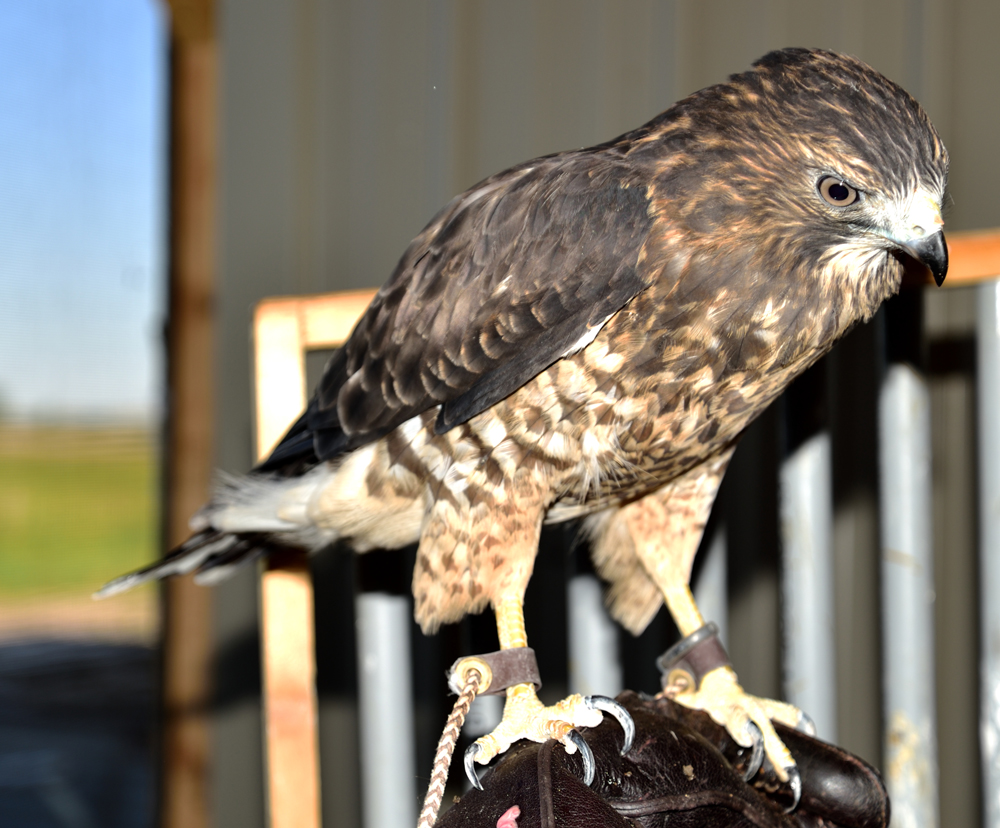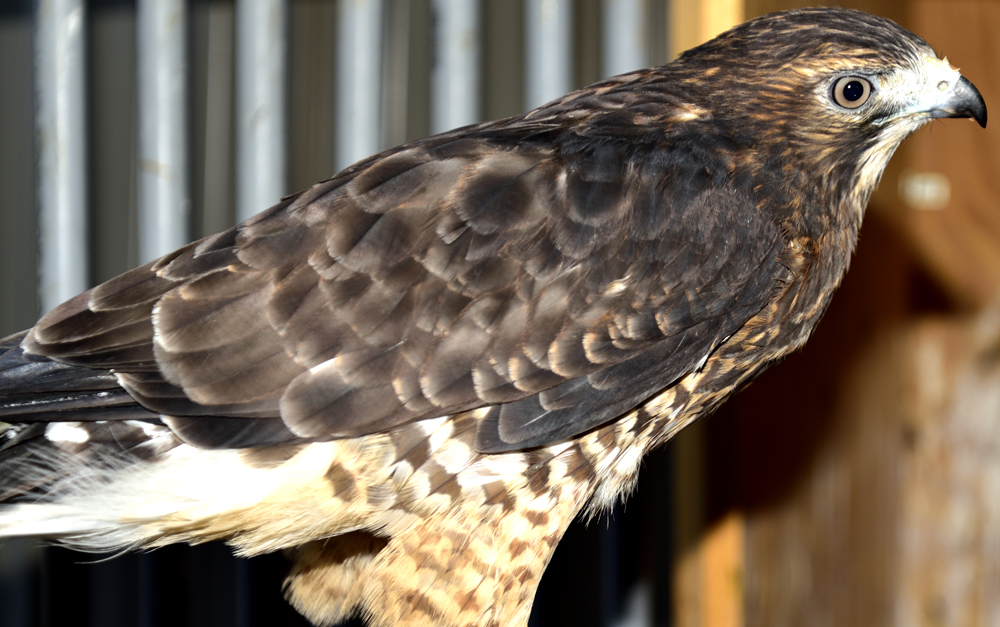 Soren, barn owl
Meet our newest avian ambassador, Soren. This delightful young male barn owl has found his way from Maryland to Caputa and will be with us as a great representative of owls and all raptors.
We recently purchased Soren from a licensed breeder. Why? Getting an imprinted owl is better for the owl. Those that are removed from the wild and asked to be an ambassador are most frequently very stressed by their contact with humans. Owls are solitary creatures. Being in contact with humans is quite hard on them. As bird trainers learn more and more about the various species we work with, we have uncovered that imprinted owls fare the best in an ambassador's role. Hawks, falcons and eagles all manage human contact much better than do owls.
With Soren's best interest at heart, we acquired this little guy. He currently weighs about 560 grams (1.25 pounds), and loves to eat mice.
In 2023 you helped us name him Soren, after the protagonist in the 2010 movie Guardians of the Legend: the Owls of Ga'Hoole. Thank you!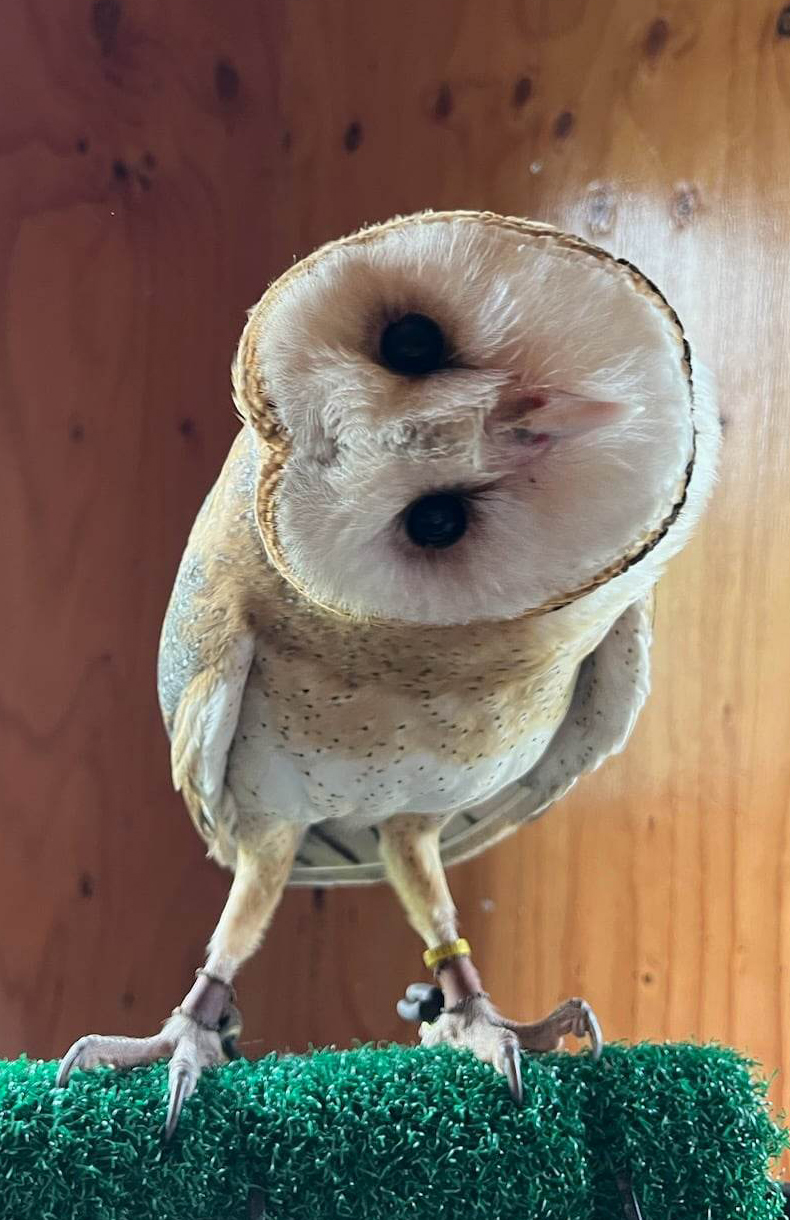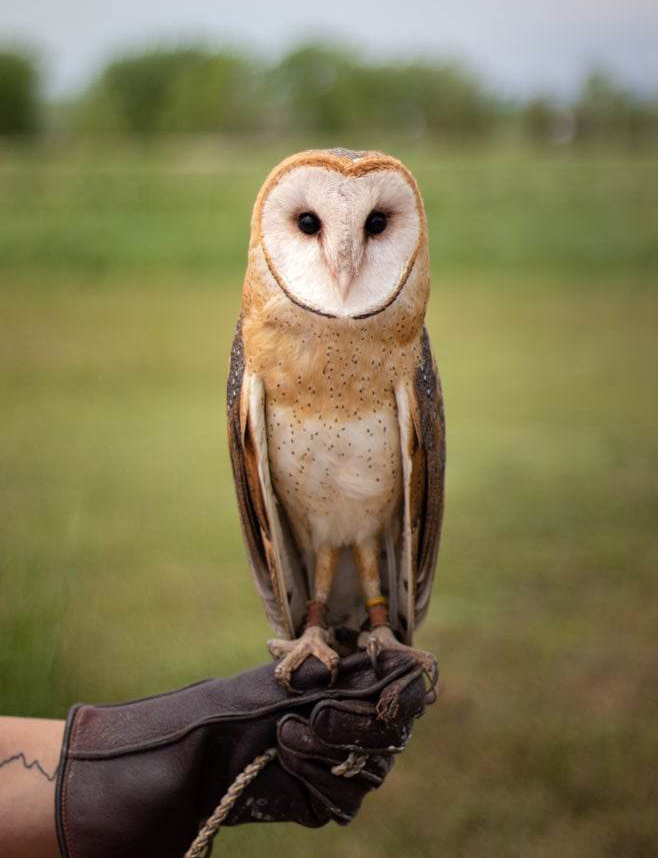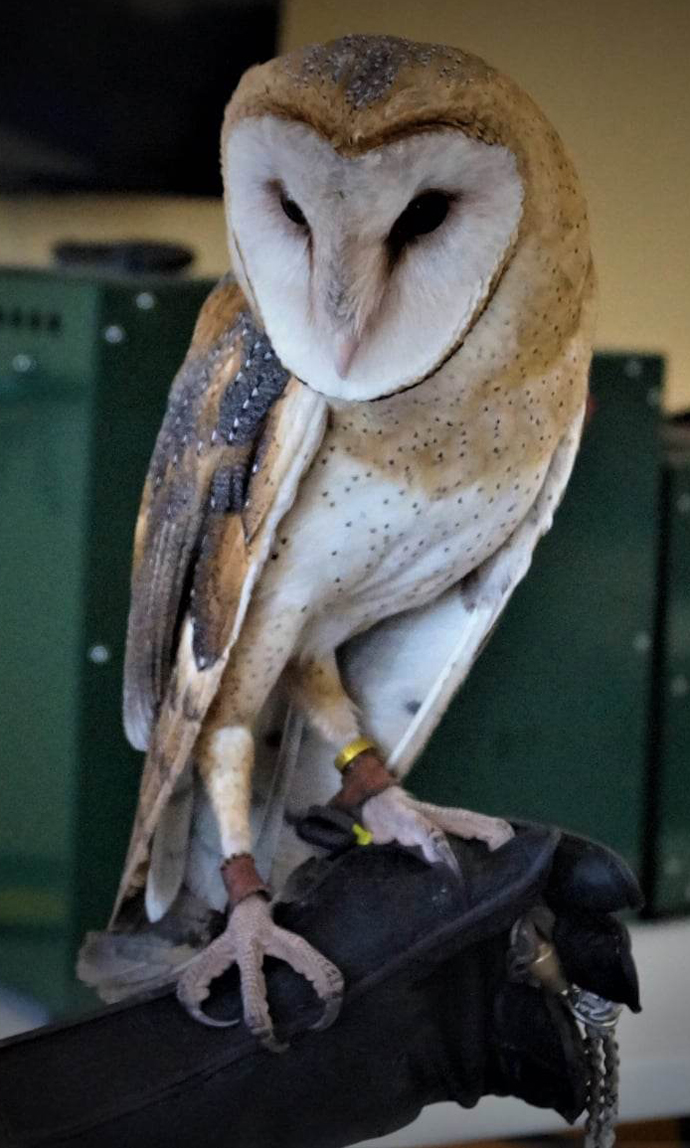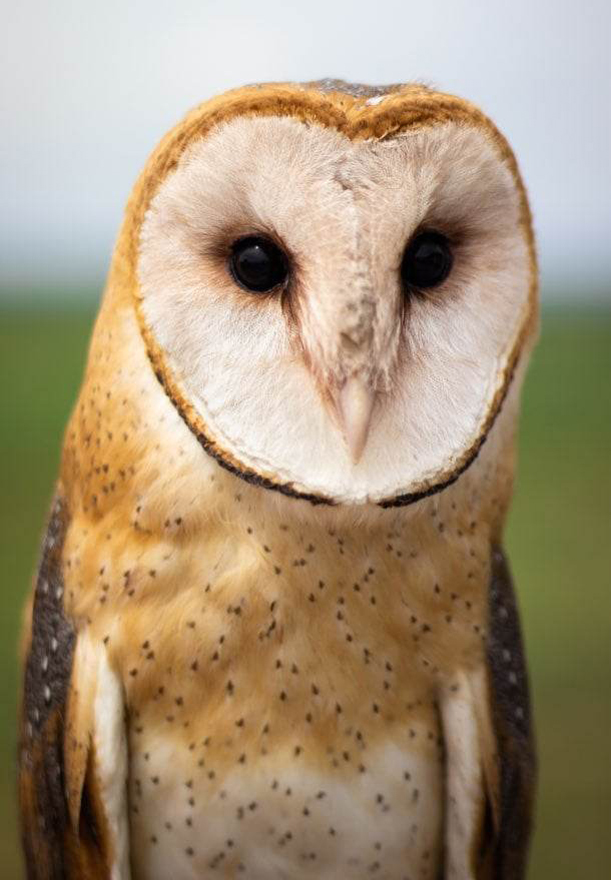 Enjoy the photos of our raptors below.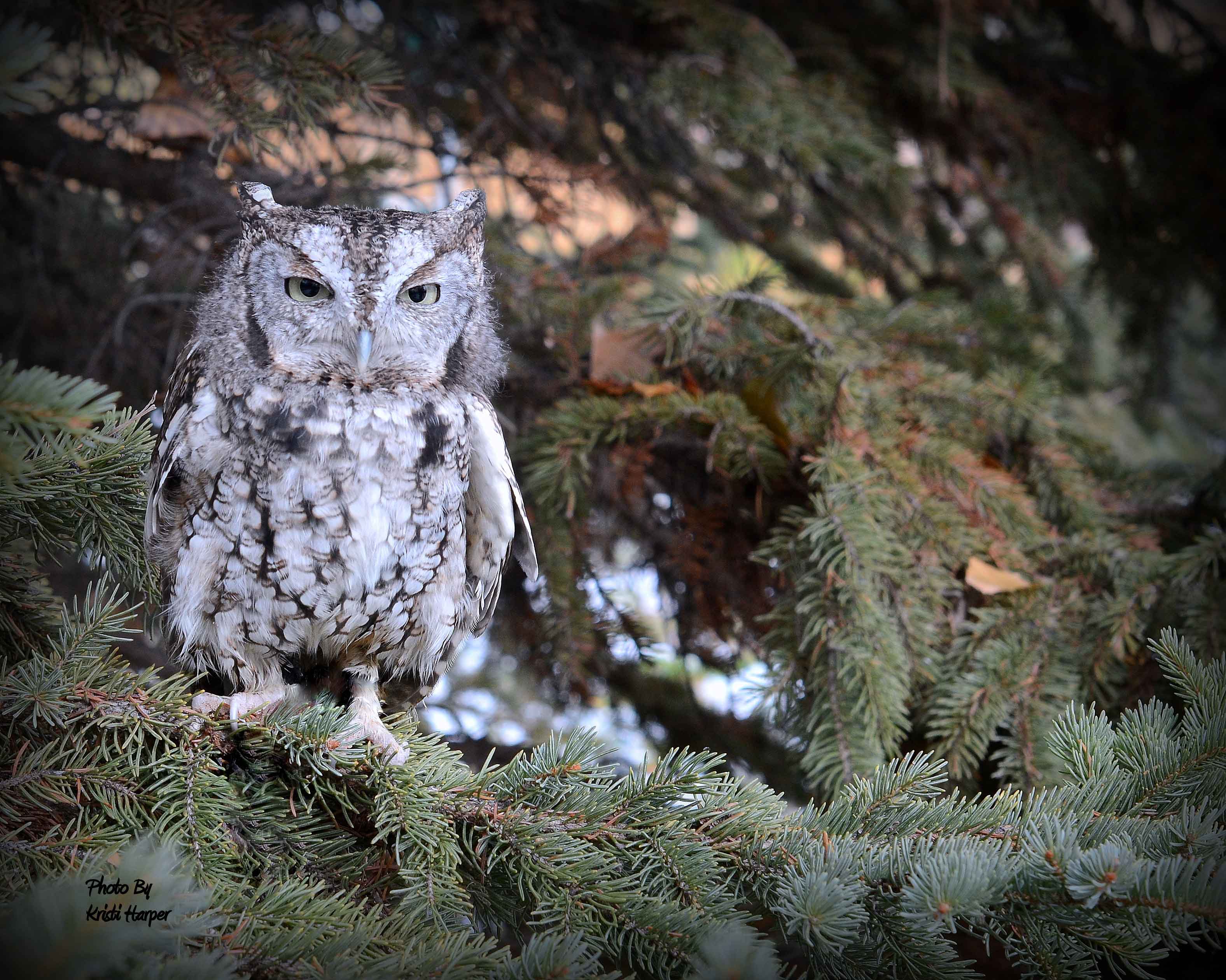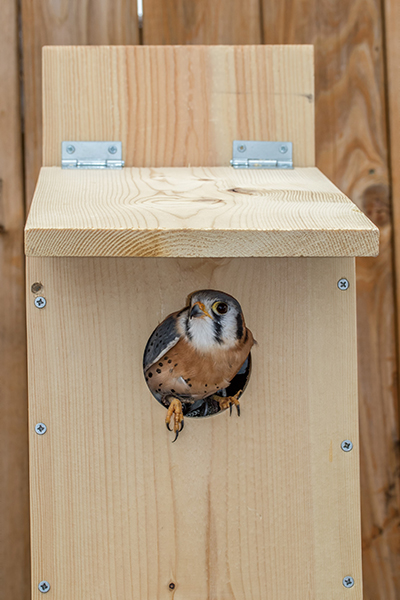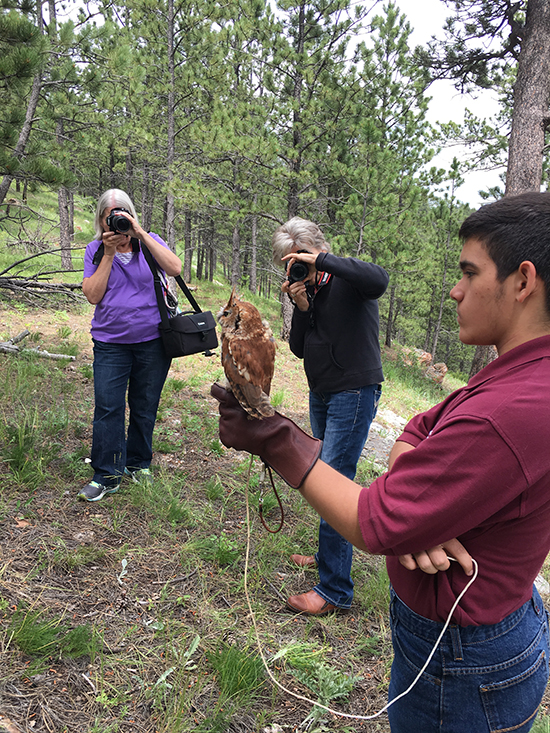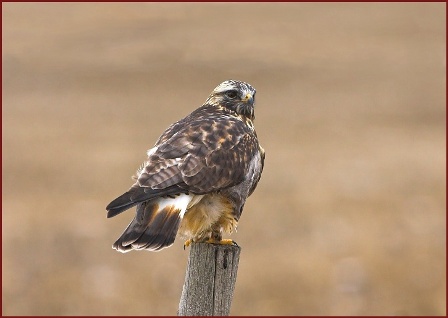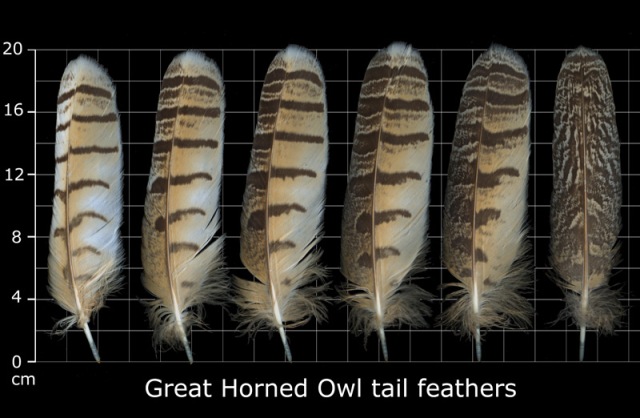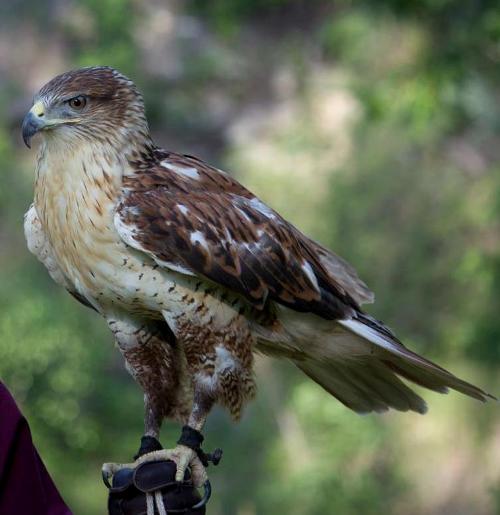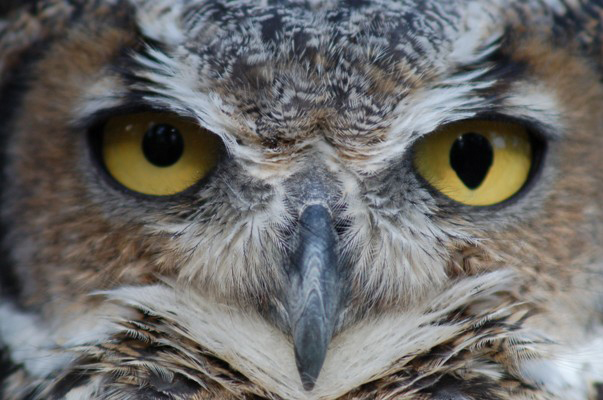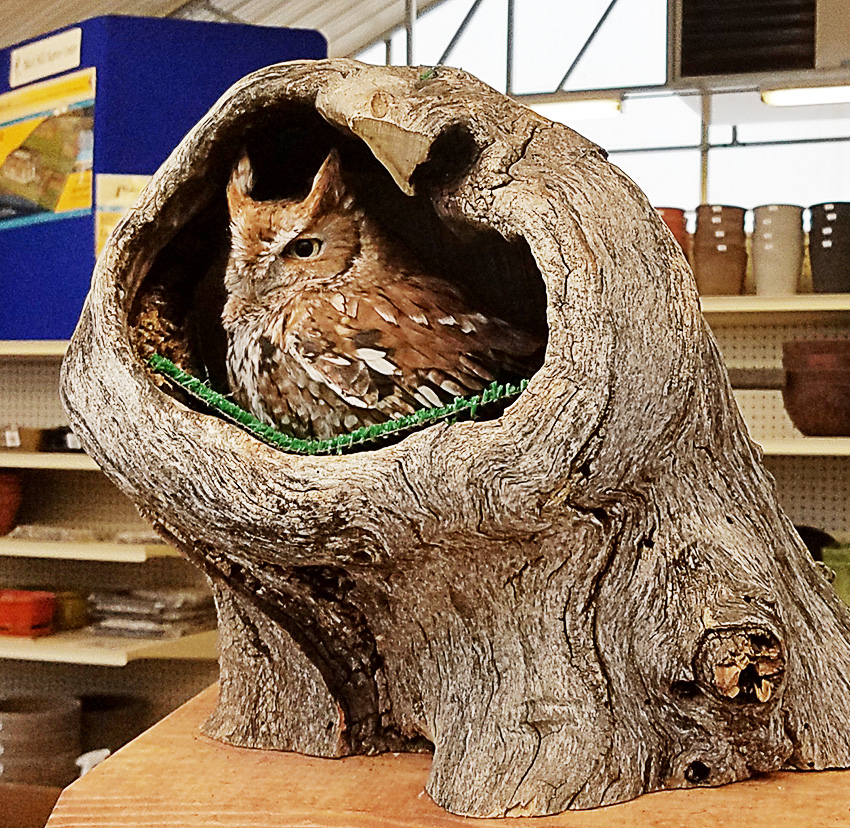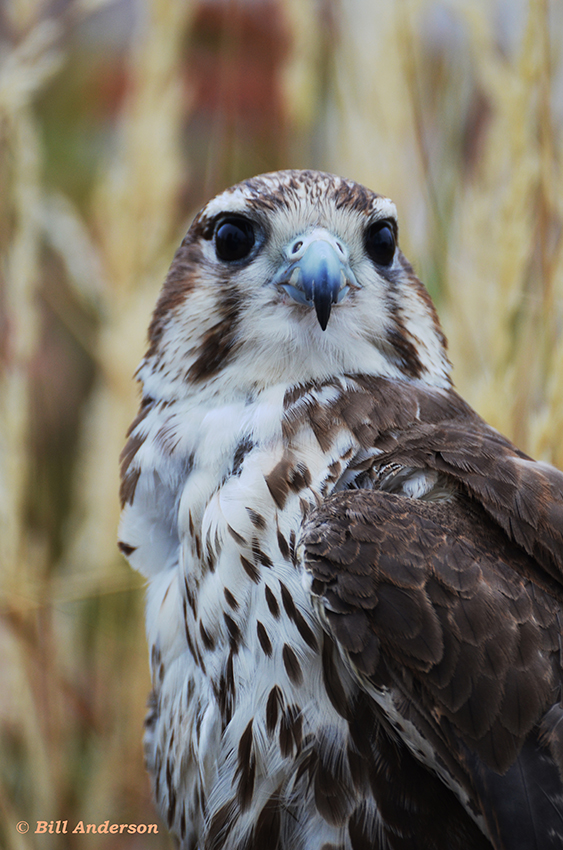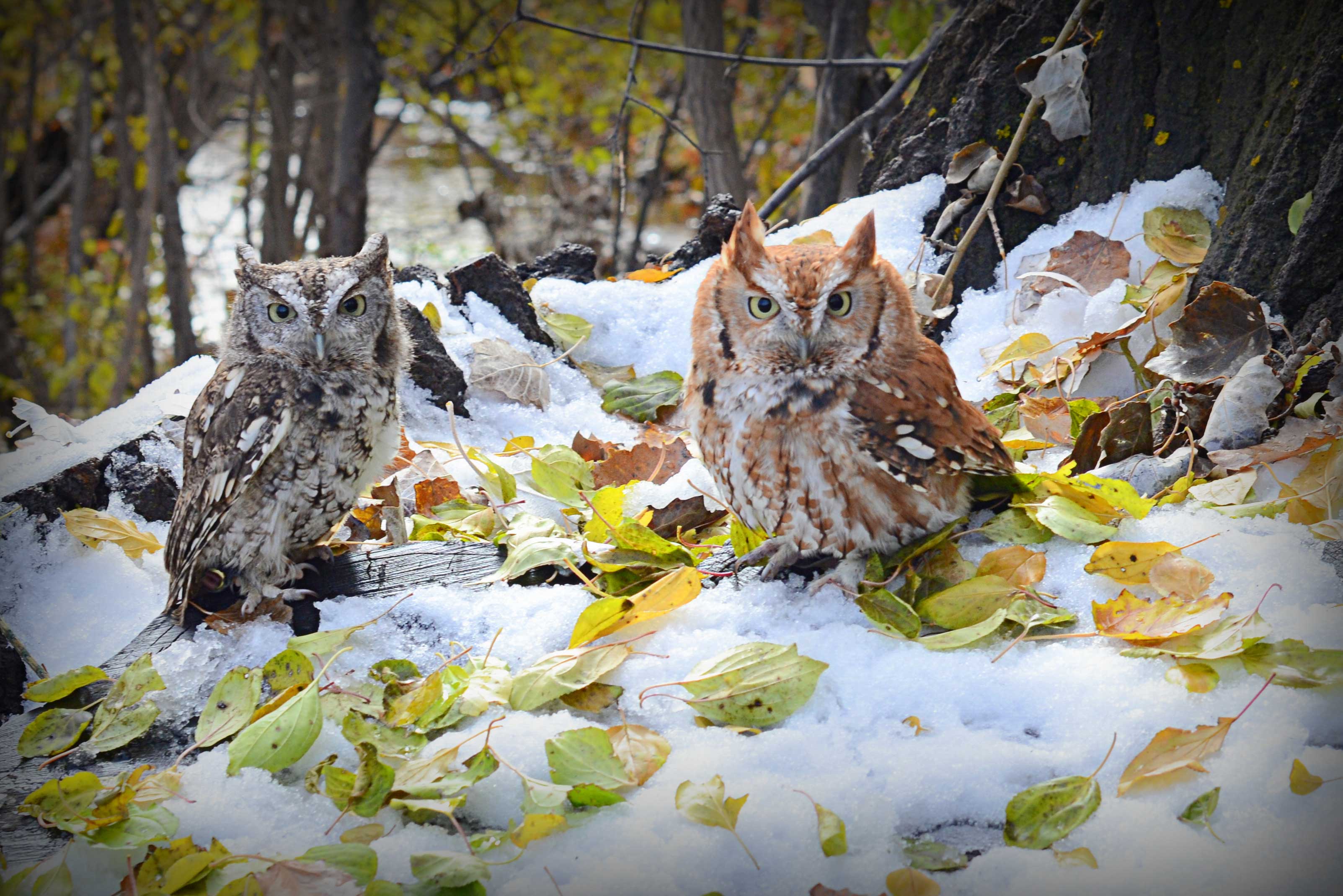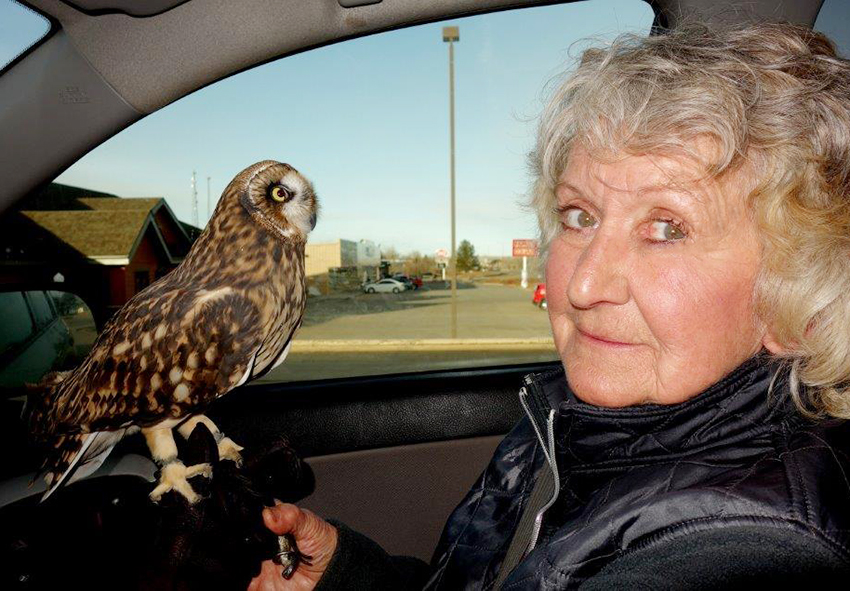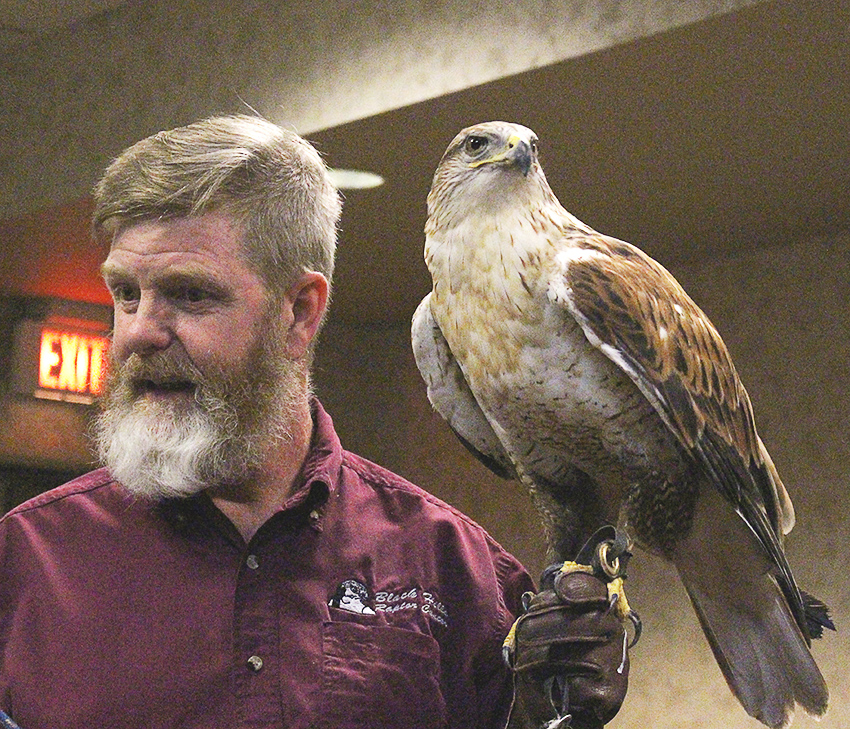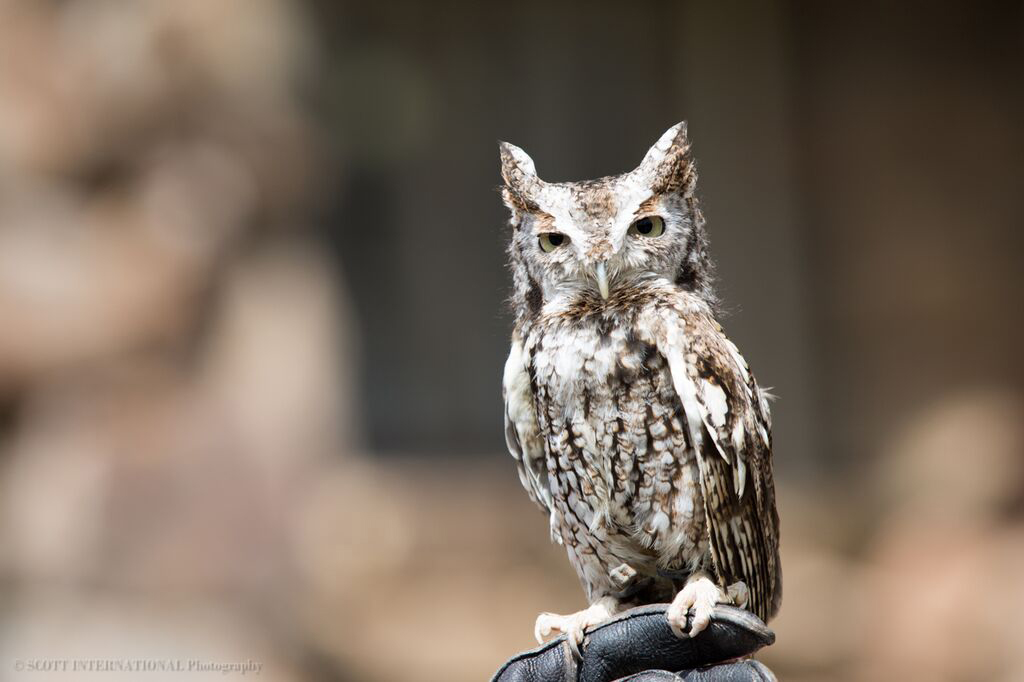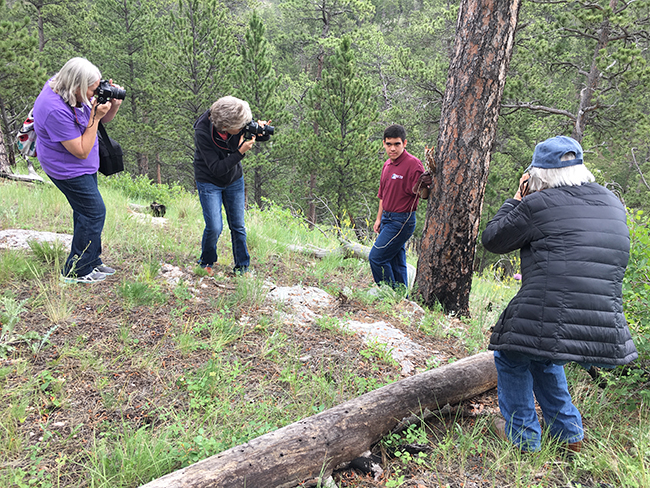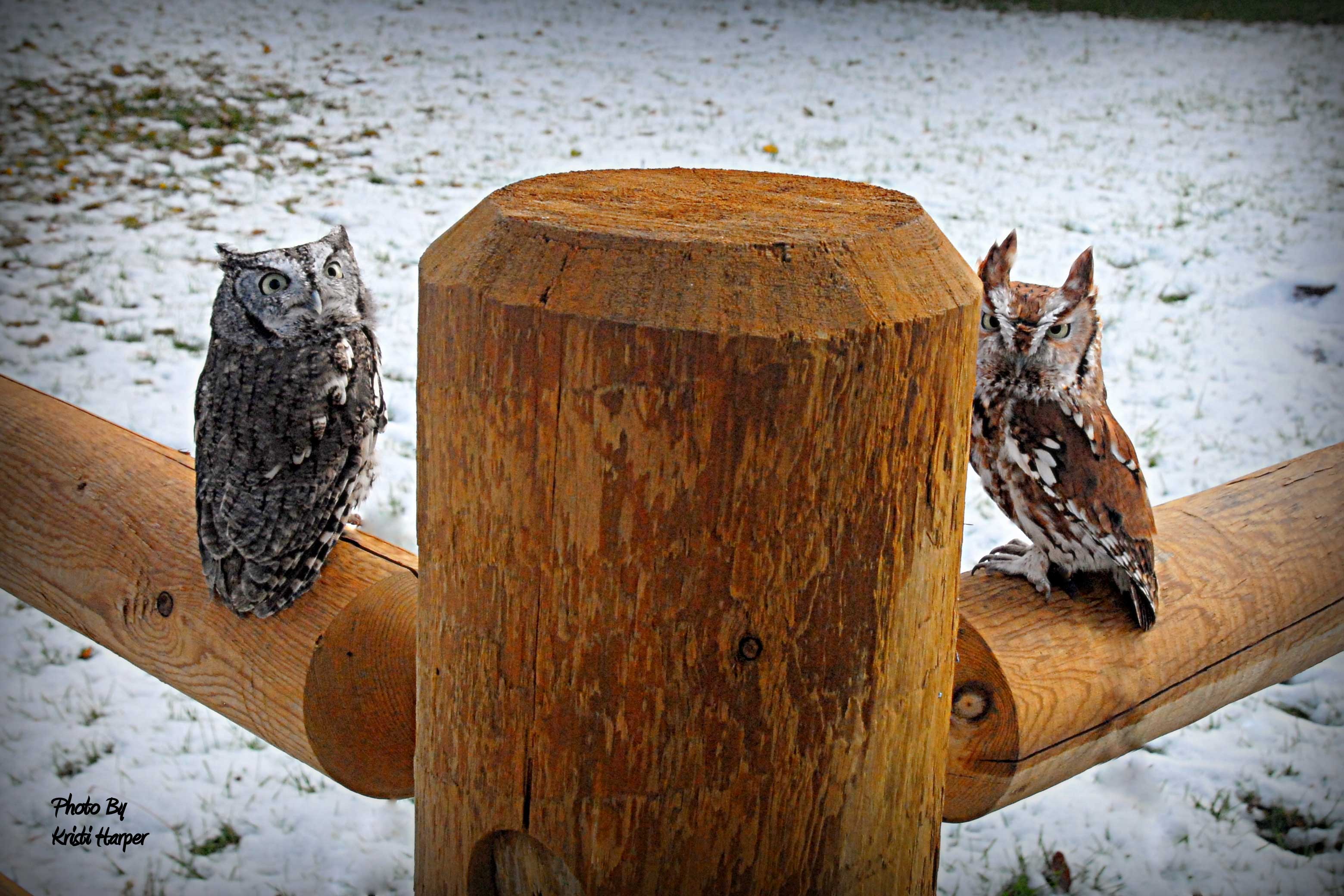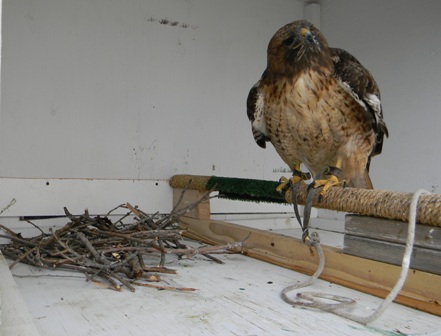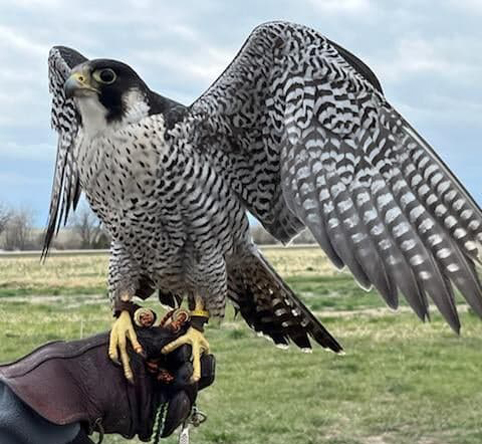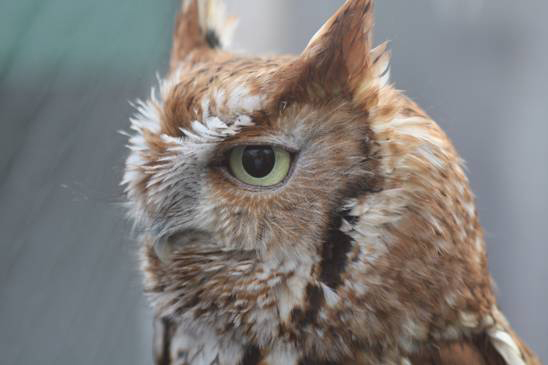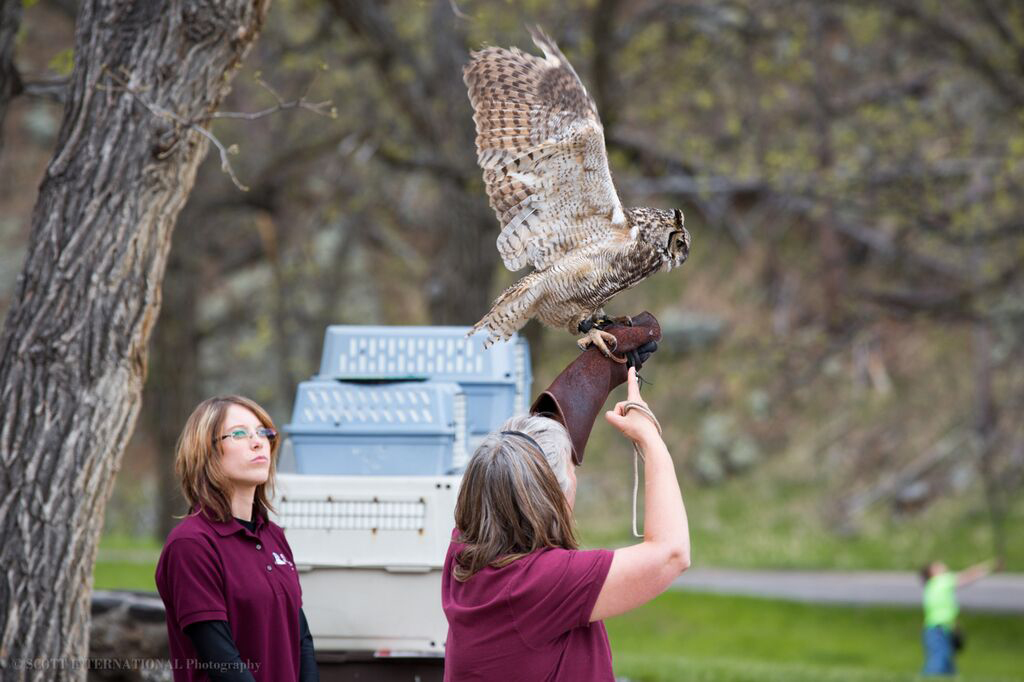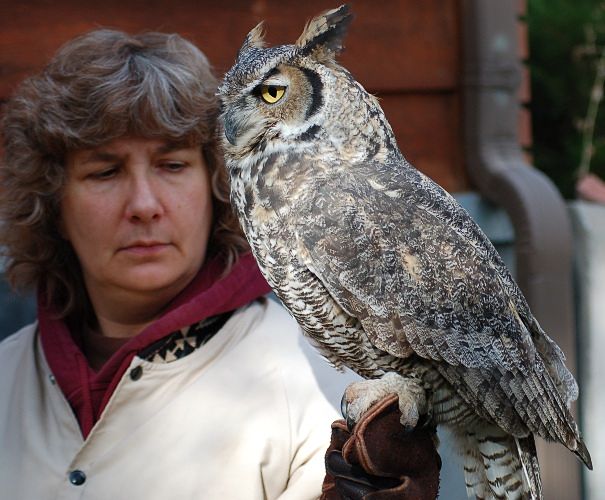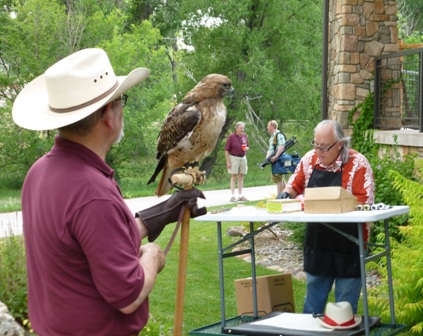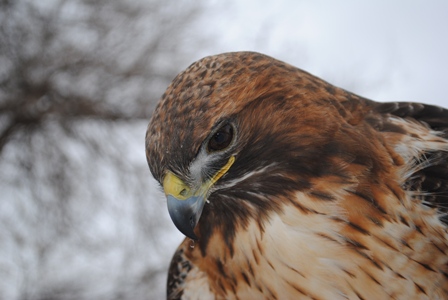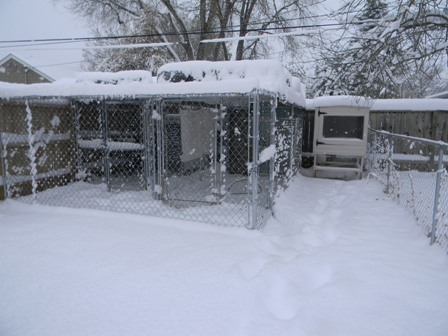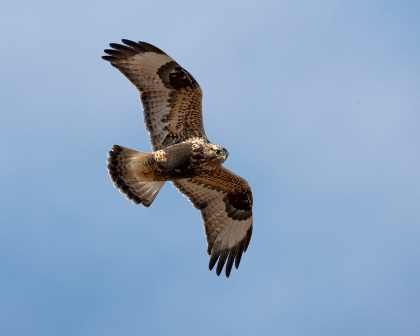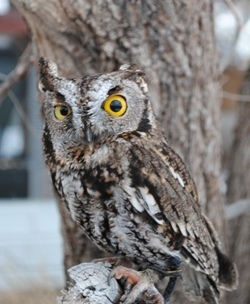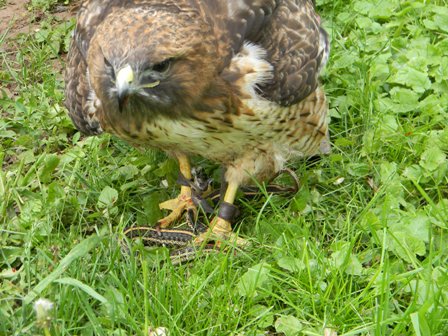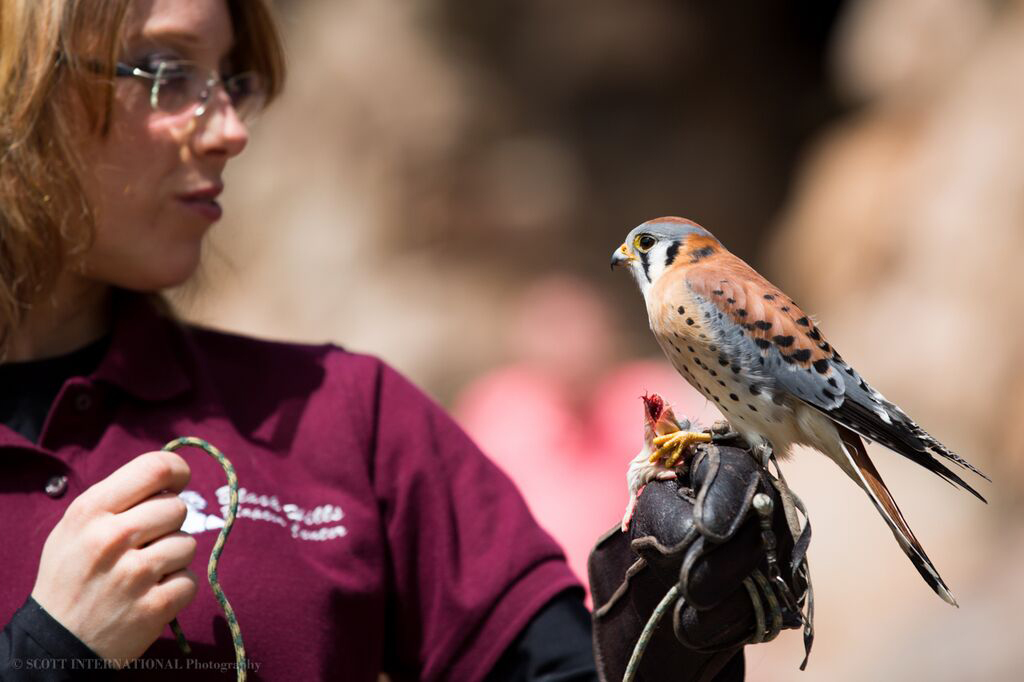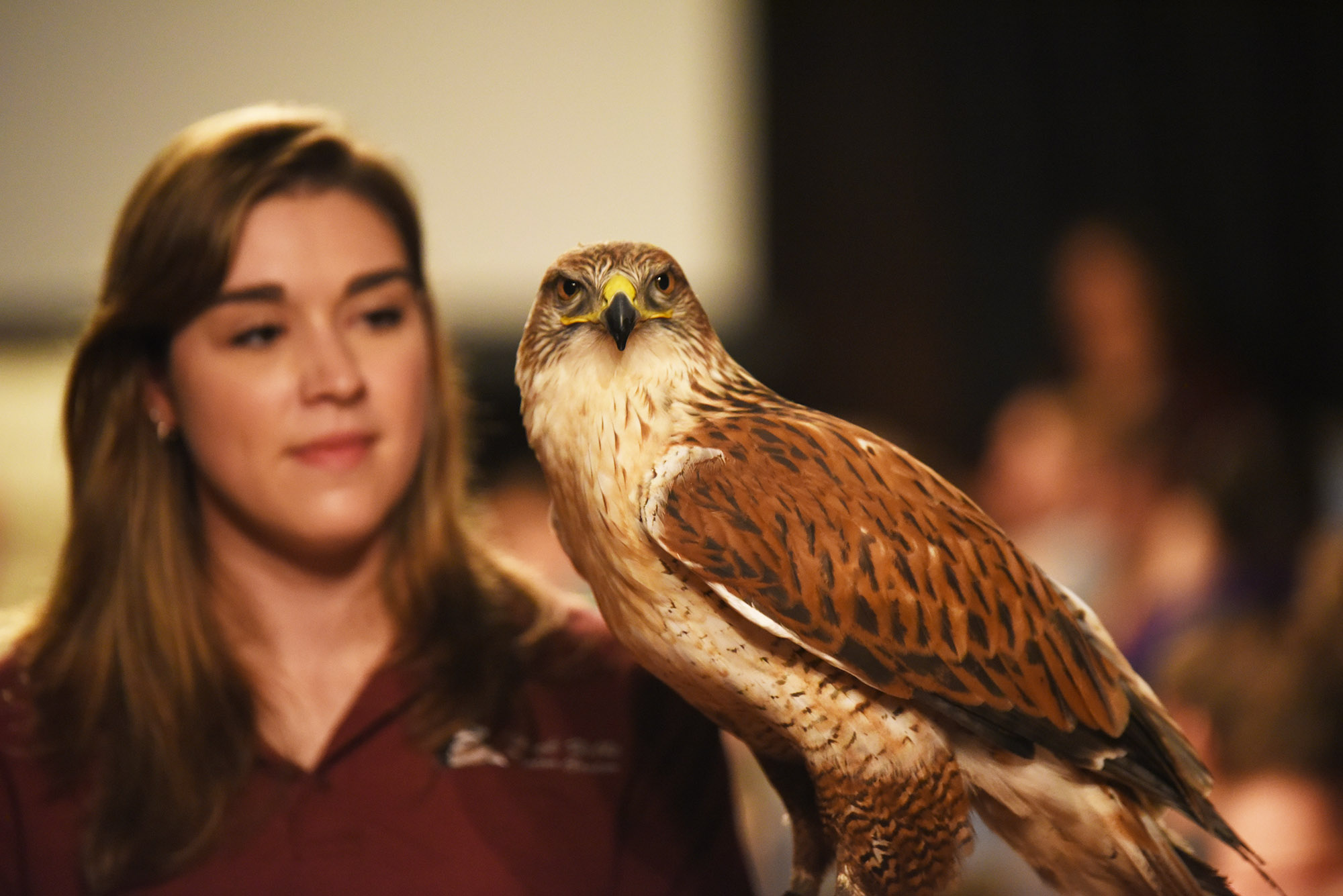 rough-legged_hawk 2 for blog
Phoenix, Ferruginous Hawk
GREAT-HORNED-ICARIUS-(25)
preferred travel method with Judi Joba 1-21-18
with JWH in Sioux Falls 2017
CSP-prog-(2)--May-15-Scott-International-photo
Elise sticks 2 2011 cropped and resized for web
Inscrutible--B-Carrico--5-15
Wings-Upstretched-CSP-prog-15-by-SCott-International
Screech owl cropped for web
Elise & snake 11 resized for web
CSP-prog-with-Michelle-Calvin-handling-Scott-International-photo
with Rachael W at Conservation Camp 2016-2000