Annual Spaghetti Feed & Silent Auction
To Support the BH Raptor Center
Saturday, April 22, 2023, 5:00 – 7:30 pm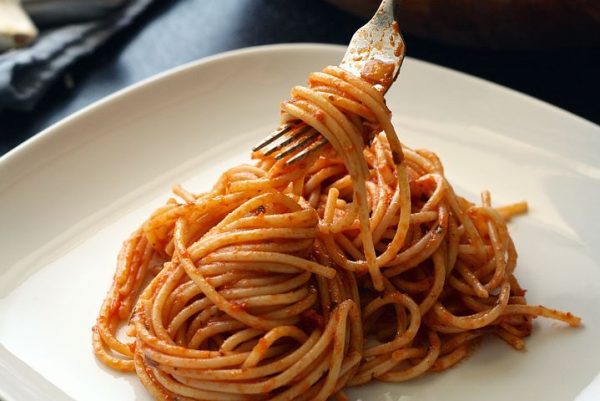 Where: Canyon Lake United Methodist Church, 3500 Canyon Lake Dr, Rapid City
Time: 5:00 pm – 6:30 pm   All you can eat dinner is served
•5:45 pm Raptor Center program #1
•5:00 – 7:00 pm  Silent Auction with staggered closings; Raptor Center merchandise will be available; bake sale so you can take home a pie!
•7:00 pm – 7:30 pm Raptor Center program #2
•7:30 pm  check out
Spaghetti Feed Tickets
Spaghetti feed is $7 per plate, or $25 for a family (Children up to 5 are FREE, a family is of 4 or more!)
Dinner includes bison meat spaghetti, salad, bread, and dessert. Beverages are included. A vegetarian sauce option is available.
---
Silent Auction Items

MANY area merchants donated amazing items for the silent auction.
Pine and Willow Photo Session:
Our own Audra Van Ekeren owns Pine & Willow Photography. Buying this gift certificate gives you a 15 photo session with her before the end of 2023.
Binoculars and Field Guide:
You will be all set to go birding when you are the high bidder on this pair of Leupold BX-1McKenzie HD 8×42 binoculars, and the first edition of the Sibley Field Guide.
Framed Sculpture Print:
Sculptor Dale Lamphere has donated another print of his magnificent Dignity statue. It is framed and matted for you to take home and hang in a place of honor in your home.
A Handmade Cribbage Board:
inscribed with the logo for your favorite bird related organization! Craftsman and all around great guy Jim Tolley has donated this beautiful piece to us.
Framed and Matted Photo:
A terrific black and white photo of Big Bad Wolf, the eastern screech owl. The image is framed and matted, and donated by Deb Zimmerman.
One-Hour Private Music Performance:
Need the most fabulous music for your special occasion? Then bid on this 1 hour private performance by the principals of the Rushmore Music Festival, Brent Walfish & Dr. Katie Smirnova. They will delight your guests.
Stained Glass Piece:
Rodney Brown has donated this amazing hand created stained glass piece. Imagine it in your window, bringing in the sunlight and radiating the warmth of the colors throughout your breakfast or dinner area.
Reservations
PayPal will send a receipt to your e-mail address. And you should also receive an electronic ticket.
PLEASE reserve your meals in advance and bring your confirmation email with you. You can buy tickets at the door, but reservations help us have enough food for everyone.
________________________________________
All profits from this BHRC Fundraiser will be used to care for the avian ambassador raptors!