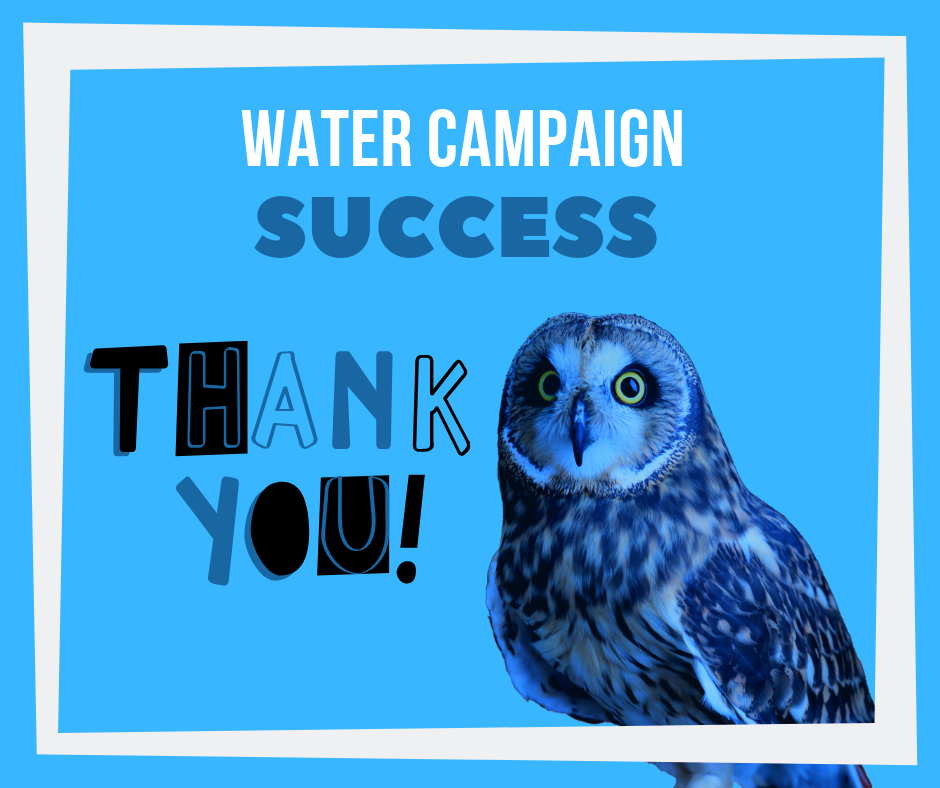 You did it!
You donated what we need to be able to finish the water system on the property.
$12,000 is in the bank. With your gifts, we will:
1.  Pay the well sharing fee
2.  Run power from the transformer to the well pit
4.  Reset our floating septic tank and energize the mound septic system
5.  Activate the entire water system on the property so we can provide water to construction crews, and eventually, the first buildings.
All of us working together means that soon more birds will fly free!
Thank you so much for your generosity,
The Members of the Board and the Volunteers of the BHRC