Welcome, and take a peek around the website to meet our avian ambassadors, learn something new about birds of prey, view our program schedule, and donate to help our raptors.
Raptors, or birds of prey, are unique and fascinating birds.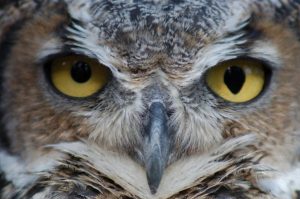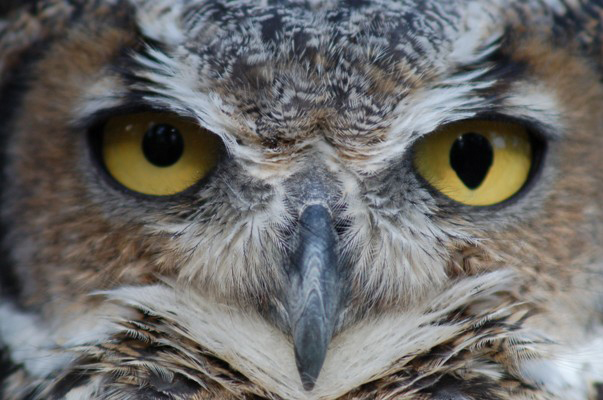 ---
Did you know that South Dakota is home to:
---
Two species of eagles
One specie of vulture
Osprey
Fifteen species of daytime (diurnal) raptors
Ten species of nighttime (nocturnal) raptors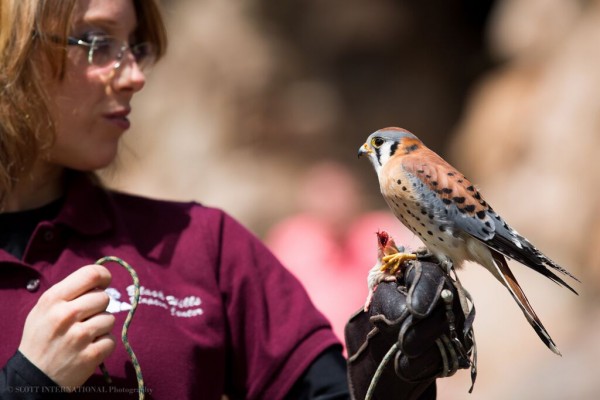 ---
 Our Mission Statement:
---
The Black Hills Raptor Center is a nonprofit organization dedicated to the care and conservation of native wildlife and habitat in South Dakota through education, rehabilitation and study. Our purposes are to increase community awareness of native birds through education; to assist injured and orphaned birds through rehabilitation and release; and to work closely with government agencies, wildlife managers and researchers in research and conservation efforts.
---
What we do:
---
The Black Hills Raptor Center provides 125-150 educational programs annually using live raptors. We present in classrooms, at youth programs, in the community, and for special events.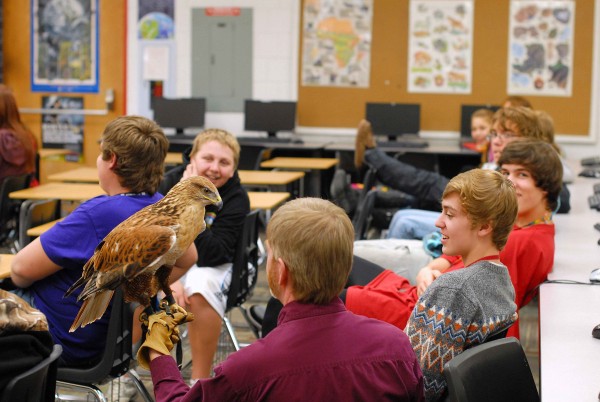 The long-term goals for the Black Hills Raptor Center:  include a facility that can be visited by the public, will provide raptor rehabilitation services in western South Dakota, and will conduct scientific research on birds found in our region.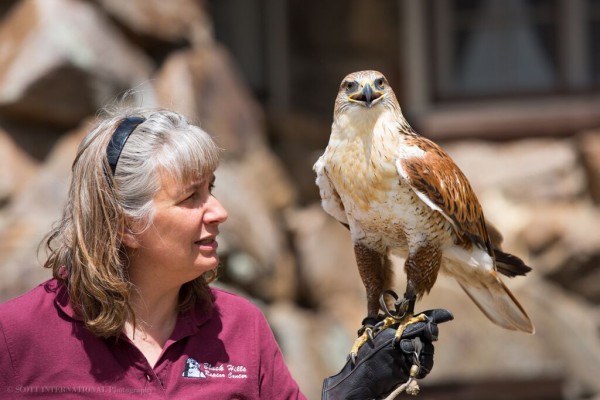 ---
Who we are:
---
The Black Hills Raptor Center is an all volunteer group, managed by a seven person board of directors. We are a not-for-profit organization with a  501 (c) 3 status from the Internal Revenue Service.
---
Our Board of Directors:
---
Dr. Peggy Behrens, DVM
National American University Vet Tech program chair Rapid City
Dr. Behrens is our veterinarian of record for federal permits. She has special interest in rehabilitation of raptors.
Dr. Steven Benn, MD
Black Hills Neonatology, LLP
Director of the Neonatal Intensive Care Unit at Rapid City Regional Hospital
Dr. Benn is interested in education of children, and falconry. He brings business acumen and knowledge of animals to the group.
Maggie Engler
Professional Tutor, Rapid City Dyslexia Care
Co-founder and President of the Board
Ms. Engler is a professional environmental educator and interpreter with 33 years experience in the field. She also has 10 years of experience as a professional fundraiser. She teaches birdng classes for community education every year..
Leon Fenhaus
Mr. Fenhaus is retired from the Brotherhood of Maintenance of Way Employees Division of the International Brotherhood of Teamsters. He most recently worked as a lobbyist at the federal level. His ability to negotiate and understanding of business processes is invaluable to the board.
Wayne Gilbert, J.D.
Senior Research Staff, Brady Pluimer, P.C.
Mr. Gilbert provides legal counsel to the organization. An active outdoorsman and environmentalist, Mr. Gilbert has a great understanding of world ecosystems.
John Halverson
Co-founder
Mr. Halverson is a professional aquaculturist. He has 10 years' experience in interpretation of natural history subjects, and has performed professional reperatory theatre. His willingness to do construction, rat gutting, and all the dirty work along with generating new ideas is essential to the daily operation of the non-profit.
Dan Ames,
Warne Chemical
Mr. Ames has more than 30 years of experience in managing major sand and gravel companies in North and South Dakota. After his retirement from that profession, he began employment working with weeds and insects. He brings a tremendous amount of a financial management and business practice experience to the group, along with a passion for birds and birding.
---
If you are interested in birds of prey, combating "nature deficit disorder", and enjoy the outdoors, we want you as a volunteer and supporter.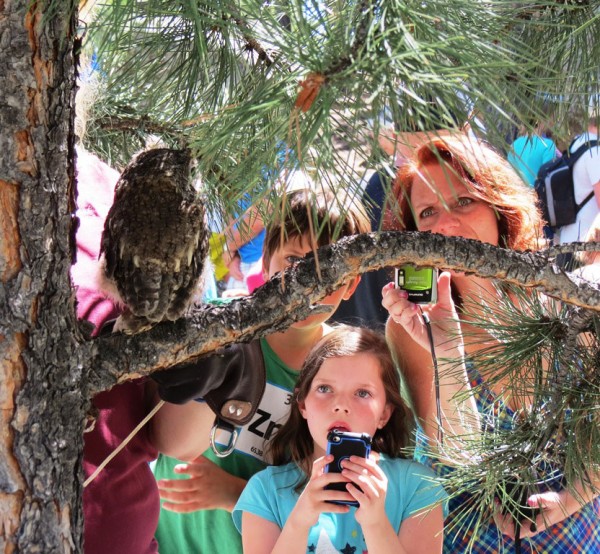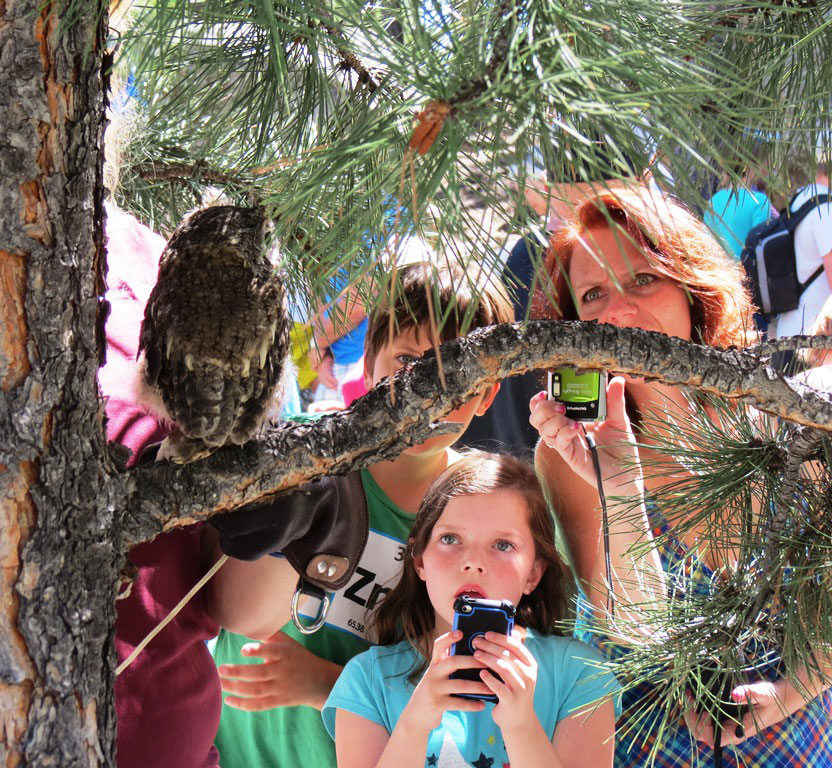 ---
Thank you for your interest in the Black Hills Raptor Center!  We are an all volunteer organization.  If you are interested in volunteering please apply using our on-line form below or you can download our application.  The printable application link is here.
---
[si-contact-form form='4′]
---
Apply by downloading the Black Hills Raptor Center Volunteer Application Form here.