A wonderful lady named Lois came by with a remote thermometer &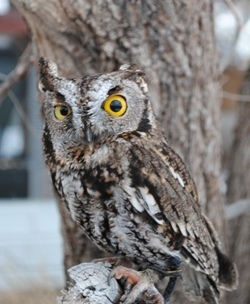 a gallon of bleach yesterday. Lois, we don't know who you are, but we sure are grateful to you! The remote thermometer will allow us to monitor the temp in the bird jump boxes overnight in the winter, and the heat of the day in the summer. Bleach is used for disinfecting, especially crates.
Our long-time supporter Jan from the Aberdeen area dropped off a check with me last night while she was in town. We feel blessed to have such friends for the birds.