Texas Roadhouse Rapid City has invited us to raise some money for the new facility! Join us for dinner at the Texas Roadhouse Rapid City on Tuesday, April 25, between 4:00 -10:00 pm.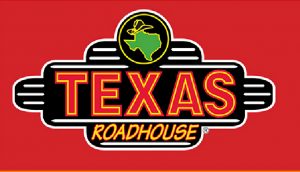 If you come with this flyer in hand, 10% of your food orders that evening will go to the BH Raptor Center.
Texas Roadhouse Flyer
Yes, you can make reservations. The birds will be there – in the parking lot. Yes, our board members will be present to share the most up to date info on our land purchase and our building plans.
The contributions from the evening are going directly to purchase materials for the buildings that will help the birds. So a $20,000 total for the night means $2,000 for the birds.
Want to help an additional way?

Bring along your Family Thrift Center grocery receipts. We are saving receipts to get the Family Thrift Center to support BHRC too!
Let's rock Texas Roadhouse Rapid City on April 25, and show them how much the birds mean to our region!