Description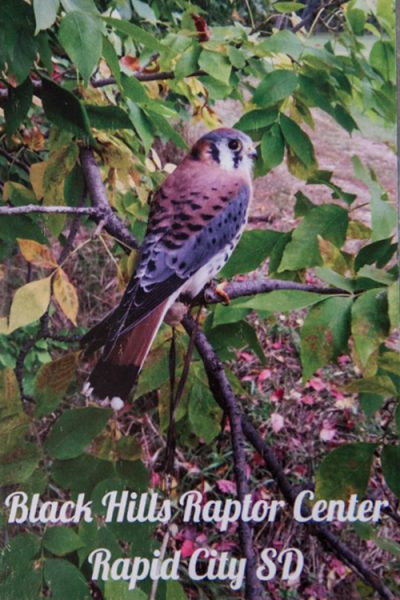 The falcon family includes very colorful species. The brightest of the North American group is the American Kestrel. Our male, Hendrix, charms program audiences with his chatter and his free flights.
An imprinted bird, he is physically perfect but mentally unclear about his species. Enjoy him on your refrigerator displaying his richly colored feathers of russet and silver blue gray. Priced at $5.00 includes tax and shipping and handling.
Magnet size is 4 inches by 6 inches.  Click on the image to enlarge.  Photo credit Steven I. Benn.