Description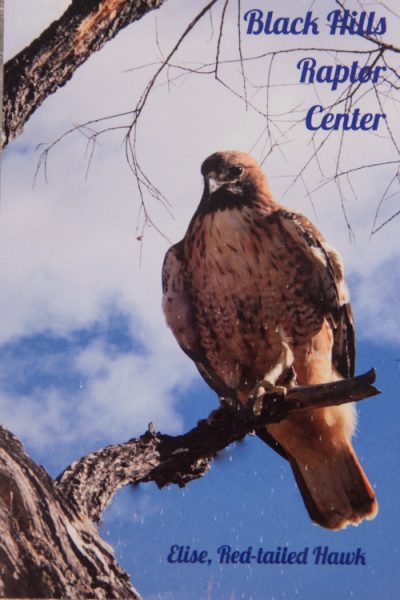 The beauty of the red-tailed hawk is amazing in the matriarch of the Black Hills Raptor Center. Elise is in her late 20's and is semi-retired. One of the most common species in North America, red-tails come in a diversity of color morphs.
Elise is a classic western red-tail, being from Arizona. Priced at $5.00 includes tax, shipping and handling.
Magnet is 4 inches by 6 inches.  Click on the image to enlarge.  Photo credit Kristi Harper.