Isn't he handsome?
This fella is a South Dakota hatched great horned owl, who came out of his nest just before the April 10th blizzard this year. We don't know if he fell or got pushed of the nest by a sibling. A Tabor area rancher found him on the ground in a shelterbelt.
After giving the parent birds 24 hours to keep feeding the little guy, the ranch family realized that if the bird was to survive to storm, they were going to have to bring him in to a shelter. A lick tub in the barn worked as a nest during the storm, with mice and rabbits being offered, and accepted, as food.
During the storm, almost 18 inches of snow fell in the shelterbelt where the owl nest was. Ice covered a lot of the area. Getting the nestling back to the nest was impossible. So, the ranch family did the right thing, and got the bird to the Bramble Park Zoo's raptor rehabilitation center in Watertown, South Dakota.
The owl chick is too imprinted to be released into the wild. Because we know that imprinted owls have an easier time adjusting to human contact and educational situations, we have been watching for one since the passing of our great horned owl Icarus in 2016.
The bird came to live at the Black Hills Raptor Center in mid-August. He is in training to be an avian ambassador. And now you can help us select his name!
Names for our new owl were submitted by the volunteers of the Black Hills Raptor Center (BHRC). The BHRC Board chose the best 8 names for you to vote on.
Proceeds from this contest will be used to off-set the cost of building an aviary for the owl to live in, and to buy food for him. Each domestically raised mouse used in training costs us 95 cents. He needs 2-3 mice a day as training teats. For his main courses, we offer wild and tame rabbit, chicken, wild mice and voles, elk scraps from an archery harvested elk, squirrel, prairie dog and chipmunk when we can get them.
How does it work?
Each vote costs $1.00. Click on the tab with the name you like the best. Then click on Vote Here, and scroll down to your shopping cart to choose the number of votes you want, and to pay for your votes.
Remember, each $1.00 is one vote.
You can vote as many times as you like for the length of the contest.
The name that receives the most votes will be our new great horned owl's name.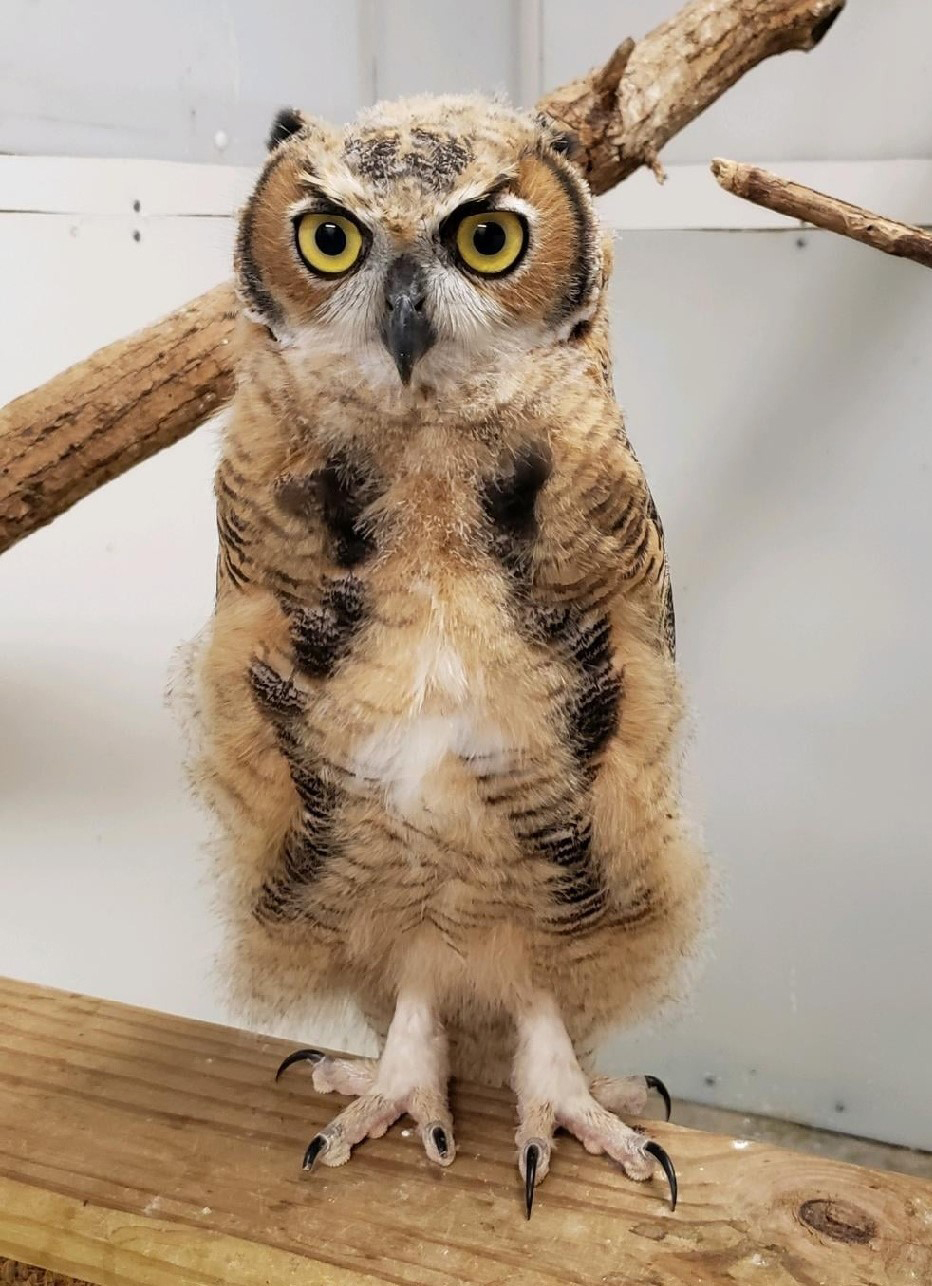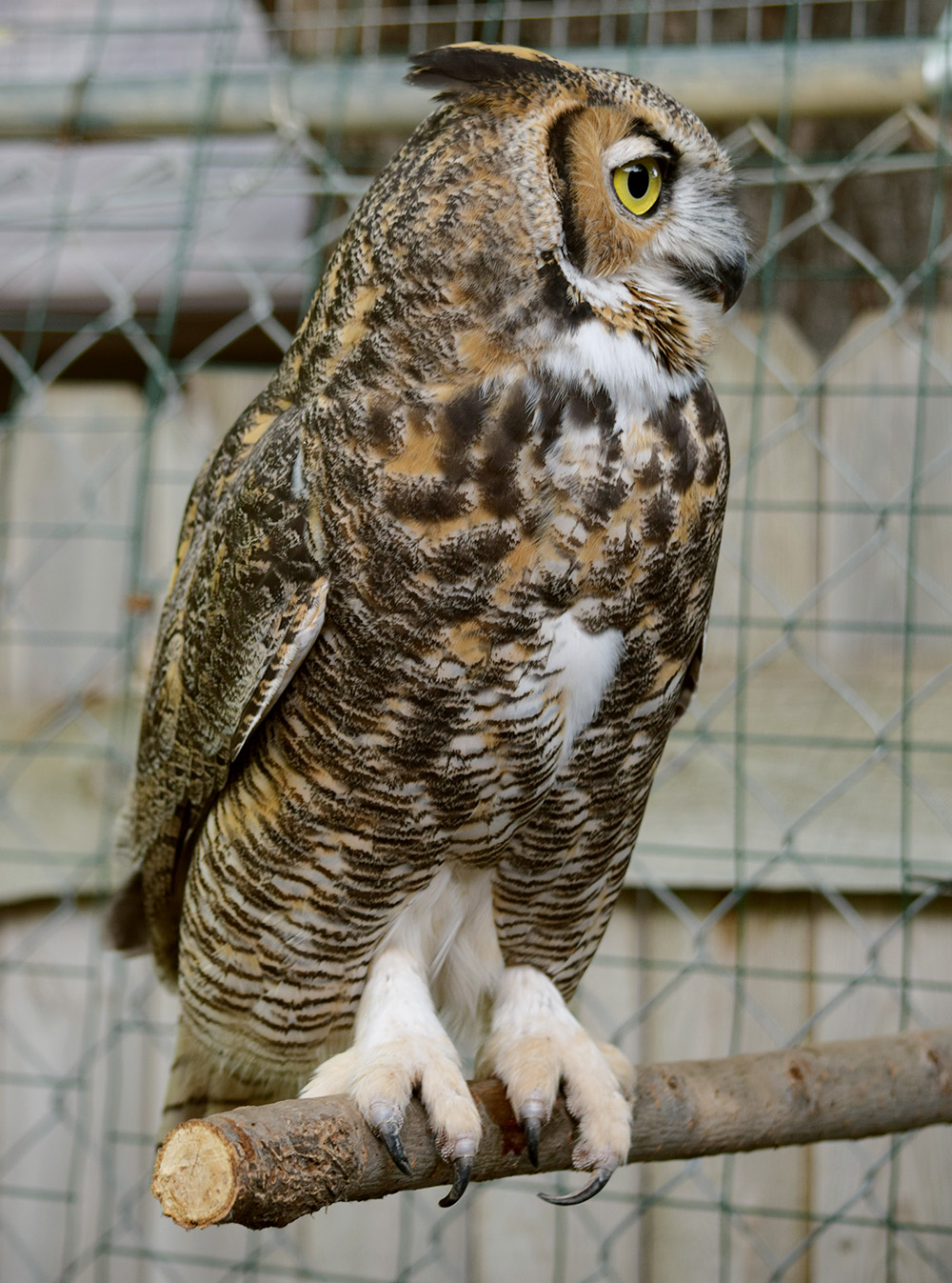 We will keep our FaceBook page, Instagram site and website updated throughout the contest.
The contest runs from October 18 to November 16, 2019.
Once the votes are tallied, we will announce his new name!