As late November rolled around, we at the Black Hills Raptor Center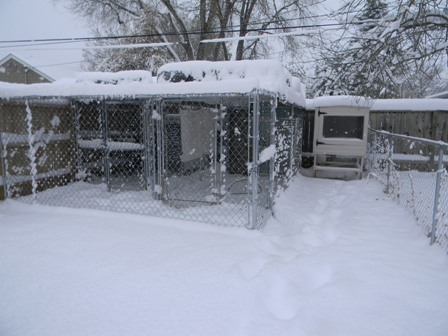 have had much to be thankful for. Our birds are healthy and strong, housed securely, and have an enriched life. We have never lacked for program requests, or events to attend with the birds. We are thankful that the Black Hills Raptor Center has been able to meet all financial responsibilities on time. And we are deeply thankful for the many, many people that responded to our request for the financial support necessary to add a fifth bird to our organization.
We are so pleased to announce just before Thanksgiving we exceeded the fundraising goal of $1,800 that we set for the new bird. We are now in a position to build housing that will meet all federal regulations for this new bird, we will have money on hand to pay for that bird's feeding, vet care, and transportation from a rehabilitation facility. We are now putting the word out in the rehabilitation community that we are looking for a bird. It won't be long before we will have our new ambassador.
When we made the decision to start this organization a year or so ago we did so with a lot of doubts, concerns, and even some fears. Would program fees cover the basic feeding of the birds? Would we be able to keep the birds safe and healthy? Could we do this on an all volunteer basis? Could we even get people to serve on the board of directors? Time and time again the answers have come back yes, yes, yes. And it's a direct result of people like you; our supporters, volunteers, donors, friends and family. Your support is what we are most thankful for. You've given the Black Hills Raptor Center wings!