Aldo was hatched this spring near the town of Tabor, SD. Somehow he ended up on the ground, just before the April 10 blizzard. The ranch family brought him to the barn for shelter. Despite their best efforts to not have the bird associate people and food, the owlet did imprint. He was taken to the Bramble Park Zoo in Watertown, and they chose to place him with us!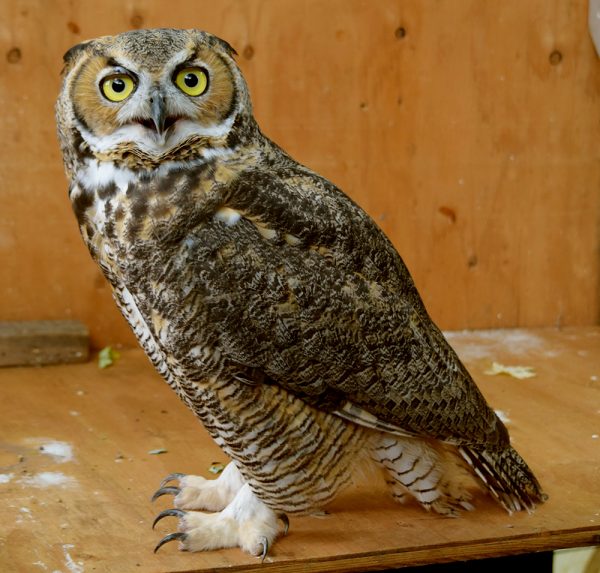 Aldo is in training, and at this time comes to scale, glove, and enters and leaves his travel crate readily. The next step is to get gear on him without fuss, muss, or bother.
Aldo is named for conservationist and writer Aldo Leopold. If you have never read his works, may Aldo the owl suggest you pick up A Sand County Almanac? It is a wonderful set of essays.
Thanks to your generosity, we raised $843 towards the costs of Aldo's aviary and his food.